Travel Insurance - Compare Prices for your Trip with MoneyMaxim - 20+ insurers compared in minutes
Compare cheap and reliable travel insurance quotations fast with MoneyMaxim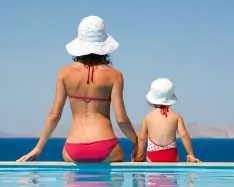 Travel Insurance to cover almost every eventuality - Use our comparison service to find cover for those looking for standard sun or ski insurance, or contact us if your needs are more complex.
We search over 25 insurers and brokers (a current list is at the foot of this page) to find the most competitive travel insurance quotes that save money for you and provide great cover.
This travel insurance comparison service is perfect for finding low cost holiday insurance from a wide range of companies. If however you have a medical condition you want to cover see our specialist pre-existing medical condition section.
We work hard with a panel of great insurers to ensure the price or prices we quote is/are correct, but sometimes, due to issues outside our control, premiums differ - if this is the case, the premium that will apply is the one the insurers quotes, although we will review the reasons for the anomaly. Any assumptions made will be specified either before you request a quotation, or, if assumptions differ between insurers, in the details section of the results page.
Please visit our Business Travel Insurance pages if you require business travel as part of your travel needs.
Don't forget to review your life cover. We can offer life insurance policies to protect your family for the future.
The panel we use to compare our outstanding travel insurance panel are: AnnualTravelInsurance, Barrhead, Big Blue Cover, Cedar Tree, The Cooperative Travel, Coverforyou, Direct Travel, Europe Plus, Go2 Travel, HolidayRisk, Insure&Escape, Insurance Republic, Insurefor, Jet2, Leisure Guard, MRL, Multitrip - travel, Puffin, Travel Republic, Tripsure.
This service is operated on our behalf by Seopa Limited.
Image courtesy of: Stuart Miles at FreeDigitalPhotos.net
This content was last reviewed on 30/08/2023