Vehicle Servicing Insurance - Compare Prices with MoneyMaxim
Compare insurance quotes for your car, van or lorry servicing business with our fast and easy service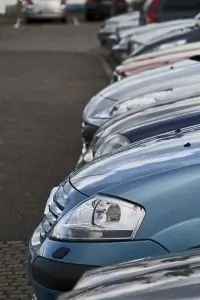 MoneyMaxim works alongside a panel of experienced and expert vehicle servicing insurance brokers looking to find you the cheapest deal on your car, van or specialist vehicle servicing business insurance policy..
Just as vehicle service businesses come in all sorts or shapes and sizes, so do vehicle servicing insurance policies. By getting Vehicle Servicing Insurance quotes from a few brokers, users can not only identify features of policies that provide security for their business, but also find a range of competitive quotations which ensure you pay a great possible price. When you consider the vast range of firms who offer vehicle servicing - from garages, to mobile vans to those who work from home - it's easy to understand the need to get the right policy.
Going to just one vehicle servicing insurance broker will restrict your bartering power, so start saving money by completing the online request form now, or calling our team on 0118 321 8197.
Do I need motor trade insurance?
Whatever aspect of the motor trade industry you are involved in you need to ensure you are properly insured. Without insurance you are taking a massive risk and the financial costs of repairing the damage caused whilst a car or other vehicle is in your care can be massive. What's more, with the growth of no win no fee solicitors, it's easy to find a minor situation becoming a major headache. Avoid the hassle and headaches and let MoneyMaxim find the right policy to protect your business at the right cost.
What type of motor trade insurance is available?
There is a massive range of policies to suit pretty much every business type. Whether you have been running a full dealership for years, or are just starting up your own car valeting business, we can find affordable insurance for your motor trade company.
Can motor trade policies be tailored to my business?
This is an important element of the service our partners and ourselves run - as you can see from the questions asked - we are looking to put you in touch with brokers who specialise in the sort of business you are running. You will be able to talk to experts who will understand the risks you face and can tailor policies to your needs. They will also help ensure you are not buying cover you don't need and can remove elements that you don't require. This can have a positive benefit on your premiums.
What will be covered by my motor trade insurance policy?
This very much depends on the needs of your motor trade business. Our brokers can issue tailor made policies meaning you will build the policy hand in hand with the broker. Whilst there are obviously core features every policy will include, much of your policy will be tailor made. So whether you are full time or part time, have premises or work from home, are a new business or have been established years, our partners can assist you is finding your ideal cover.
As with any insurance policy, please remember that policy benefits, features and discounts offered will differ between insurance schemes, policies or on the basis of the cover selected and are subject to underwriting criteria.
This service is operated on our behalf by Seopa Limited.
This content was last reviewed on 06/04/2022