Find Credit Card companies happy to help those on a low income
If you have a lower income, say under £10,000 a year, you can still get a credit card. We name the companies with cards for those on a modest salary or pension!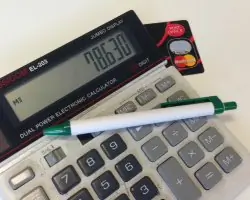 Just because someone is on a low income doesn't mean they don't want or need a credit card. It might be that the potential cardholder relies on savings, has just started on a career or wants a card to 'spread' a larger purchase over a number of months without paying interest - a card offering an interest free period on new purchases. If you're just starting out on your career, it can also be a good way of building a good credit history for future loans.
However, many cards set 'minimum salary' requirements and, as such, many will be out of reach of lower income earners.
It also should be remembered that the credit card firms have a responsibility to ensure they are not granting credit facilities to customers who cannot afford to repay them - so will be looking for a reasonable credit history to prove the potential customer can manage their money (if you are not sure if this will prevent you from getting a card run a credit card check using a service such as Credit Expert - it's subject to a monthly fee, but allows a 30 day trial period first during which a credit check can be run free of charge).
Capital One Classic - no declared minimum income requirement This card is designed for those who have some history of managing your credit even if you have had CCJs or defaults in the past. Not likely to accept those who have been bankrupt in the past 12 months. Credit limits from £200 to £1500. Find details at the Capital One Credit Card website.
Tesco - Foundation Credit Card For those who are looking to build their credit history. Lower credit limits to get started and access to Tesco Creditview to keep track of your payments and balance. Representative rate of 27.7% based on a credit limit of £1200.
Remember - a credit card is not for you if you think you may get into financial difficulties, but these cards may well suit the creditworthy who want a bit of extra flexibility, or are looking to save a few pounds by taking advantages of the features they offer.
This content was last reviewed on 04/01/2023