Credit Cards without Foreign Transaction Fees
Avoid additional transaction fees and bad exchange rates with these credit cards that are great for use abroad!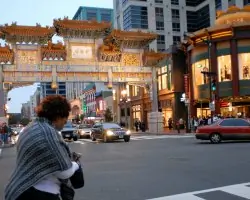 Which credit cards don't charge you for use abroad?
Most credit cards issued in the UK have a nasty sting in the tail when used overseas, or to make a purchase in a foreign currency. They charge a foreign transaction fee, normally between 2.5% and 3% - meaning you are paying them every time you use your card abroad. But you don't have to!
There are a small selection of cards which don't charge this fee - and we highly recommend getting one - after all it can save you £30 if you spend £1,000 on hotels, car hire, meals and entertainment when you are away - which is far better off in your pocket!
You can also use them for the pre-authorisations required when checking into a hotel, or picking up your rental car, and as all your holiday spend will be in one place it can make budgeting easier. Remember though, that with all these cards hefty interest applies if you don't pay them off in full - so set up a direct debit to make sure you don't miss a payment.
Post Office Credit Card - simple, straightforward, great customer service and a low minimum income requirement
We love the simplicity of this card - no annual fee, an easy application and, in most cases, an immediate decision. We have found their call centre staff a delight to deal with too! They have two cards but it is the Travel one that offers no fees on purchases overseas . See the cards summary details below in the Balance Transfer tab or go to the Post Office Credit Card website.
Halifax Clarity Credit Card - no fees abroad or for cash withdrawals but you need a great credit score and don't overuse the cash withdrawal
This is billed as a no fee credit card and it's a good card as long as your credit rating is a great one - they are very stringent. However we have had reports of customers finding their credit limit slashed when they use the free cash withdrawal option. (Withdrawing cash from a credit card is seen as an early warning sign of financial stress and you can find the Halifax automated systems take action!). See the cards summary details at the foot of this page or go to the Halifax Clarity Credit Card website.
Nationwide Select - only for Nationwide Current account holders.
Fee free transactions abroad. However only Nationwide Current account holders can apply. Anyone can also apply for a standard Nationwide card - where commission free spend abroad can be earned - but frankly the other cards on this page are much simpler to use in that respect. Find details below in the Cashback Tab or visit Nationwide Select.
Remember - a credit card is not for you if you think you may get into financial difficulties - but these cards may well suit the creditworthy who want a bit of extra flexibility, or are looking to save a few pounds by taking advantages of the features they offer.
Also remember the team at MoneyMaxim are happy to provide assistance if you want to call us!
Credit Card Statutory Data:
Post Office Travel Credit Card: Representative Example: 19.9% to 24.9% APR Representative (variable) depending on individual circumstances. Based on an assumed credit limit of £1,200 and a purchase rate of 24.9% p.a. (variable)
Halifax Clarity Credit Card Representative Example: 19.9% APR Representative (variable). Based on an assumed credit limit of £1,200 and a purchase rate of 19.95% p.a. (variable)
Nationwide Select Representative Example: 15.9% APR Representative (variable). Based on an assumed credit limit of £1,200 and a purchase rate of 15.9% p.a. (variable)
This content was last reviewed on 20/11/2019