Meet the Editorial Team
Our editorial team are here to keep you up to speed on all the latest personal finace and travel stories. Meet our team now.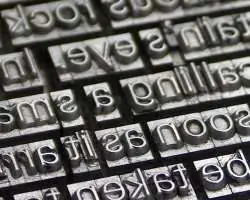 Meet the MoneyMaxim Editorial Team
MoneyMaxim News and Articles are written by our in-house personal finance team and regular expert journalist contributors to bring you all the latest news and money saving information on everything from car insurance to mortgages, gadgets to life insurance and of course car hire. Information on some of our regular contributors are detailed below.
Mark Bower: Mark founded MoneyMaxim in 2008, with the aim of delivering an impartial and independent service both online and through telephone money saving specialists. During a career in both banking and online financial services Mark writes regular news and articles for the MoneyMaxim news pages sharing his refreshing views on banking, personal insurance and the utilities (gas, electricity, mobile and home phones, broadband and pay TV) market with customers.
David Neal: David has over 20 years experience in both Personal and Business Financial Services, and brings his practical knowledge to bear in discussing hot topics from these arenas.
Sally Wilson: Sally keeps up to date with the latest news on travel and finance and makes sure our customers are informed. She likes to search out the latest deals and new ideas so that customers can make the most from the MoneyMaxim site.
Sarah Smith: Sarah is passionate about travel and making the most of your car hire. She is always keen to pass on any tips she picks up to our customers.
This content was last reviewed on 08/11/2021