Compare Gas and Electricity Prices in One Easy Search
Compare domestic gas and electricity prices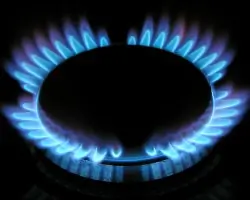 Make sure you are getting the best utility prices with MoneyMaxim's independent and impartial energy comparison service provided by Uswitch. Compare tariffs from all the gas and electricity suppliers using our 100% impartial search engine which is fully accredited to the Ofgem Confidence Code. Think carefully and do your research before switching - with the current trend being fast rises in energy prices - you may be better off sticking with your current supplier.
Why switch energy supplier?
By comparing all the suppliers available to you, you could save hundreds of pounds on your annual energy bills. For the most accurate quotes, check your last bill for your annual usage figures in kWh. If possible, arrange to pay your energy bill by monthly direct debit as the energy companies usually reserve their best offers for this payment method.
How easy is it to change supplier?
Very. It normally takes just a few weeks for the handover , sometimes up to 6 weeks. Once you have run a comparison and chosen a new supplier they will then communicate with your current provider. There will be no break in your supply. You should be kept informed via post, email or telephone of the progress of the switch. The only change will be your bills.
Is the cheapest supplier the best?
Not necessarily. When you run a comparison through MoneyMaxim, you will be able to see review scores for the suppliers in your results. Use these to compare the experiences of their customers. It is also a good idea to do some research on an energy company you are interested as a number of suppliers have gone bust in recent years. If your provider goes bust, you will be taken on by another supplier.
What do I need to be able to change supplier?
It is ideal to know your current tariff name as a comparison will show what your exit fee is if there is one. This is a fee which can be charged by your supplier if you leave during your contract. If the savings you could make by changing supplier is less than the exit fee it is better to wait until near the end of your contract. Your current provider will let you know when you are coming to the end of your contract and Ofgem rules mean that if you switch less than 49 days before the end of your contract then you cannot be charged exit fees. You will need to supply meter readings on the day of your switch.
Can I switch if I am in debt to my current supplier?
Yes, but you will have to pay off the debt either before or after the switch depending on the supplier. If you are in credit then the supplier must issue you with a refund when you change supplier.
This content was last reviewed on 07/02/2022