Life Insurance Policies for your Family | Ensure those you leave behind are fully protected
Unlike a standard life insurance policy (which is normally paid in a lump sum) these family income benefit policies can also be paid monthly or quarterly. Payments are tax-free income and they can even be inflation proofed too.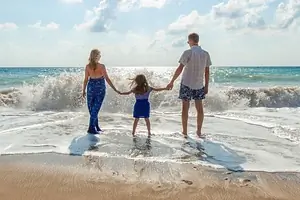 Family Life Insurance (which is also called Family Income Benefit) is a really clever insurance policy that delivers great financial reassurance to a family when a member of it passes away.
Our life insurance policy experts will be delighted to offer you fee-free no obligation advice on the benefits of such an arrangement that can help make sure your family are protected. They will also take into consideration any cover you already have to ensure you are fully aware how such a policy might work for you.
What Life Insurance can protect my Family?
Family life insurance is a life insurance policy which rather than paying out one lump sum on the death of the insured will be paid in smaller monthly or quarterly amounts. As the payment is from an insurance policy rather than as income (say from a pension) the payments are tax free.
Often bought alongside a mortgage protection policy (which will pay off any outstanding mortgage) this will provide a regular income for years to come (depending of course on the term of the policy).
Should Family Income Benefit policies be written into trust?
One of the reasons we think that talking to a trained advisor is the best way to discuss the most appropriate life insurance policy for your family is that they will be able to discuss how best to set up the policy.
There are some big advantages in writing a policy into trust, as this can mean payments can be kept outside your estate, and potentially be paid quicker, but every case is different - which is why advice is important.
What benefits does a Family Life Insurance policy offer?
Some of the advantages of a family income benefit policy over a standard life insurance policy are:
It leaves a regular income rather than a big lump sum to manage - the latter can mean that your relatives are left not only grieving, but with investment decisions to make too.

Normally it tends to be lower cost than standard life insurance.

It gives financial peace of mind over a long period.
Some of the disadvantages are:
The value of the regular payment normally decreases over time as inflation reduces its value.

It is not as suitable if there are major liabilities to be repaid - such as a mortgage or large loans and credit card bills.

It will not offer a payment large enough to be passed on to future generation.
Because of the above, a Life Insurance policy for the Family is often purchased alongside a standard policy as the two together can cover a wider set of circumstances - your adviser will happily discuss the best way to structure this
Can I inflation proof my Family Income Benefit policy?
This may well be possible depending on the insurer you choose - talk to your advisor about this and they will be able to show you your options.
This can normally be done by increasing the sum assured annually to realign it after taking into account inflation, although an alternative is for it to be increased by a set percentage each year. While most people decide to use the Retail Price Index (RPI) to increase the policy value some choose to raise their cover by a fixed amount, say between 1% and 5% each year.
Obviously if the payout increases so will the premium.
Who buys Life Insurance for their family?
Those with children who are relying on them
These policies can provide a monthly income to cover household bills and expenses. It can also pay for increased childcare costs should this be necessary if there is only one parent in the household.
Single Parents
This enables a single parent to leave money to their children, or the guardian, to cover the costs of bringing up the family. It prevents worry over a considerable lump sum being paid out in one go.
Carers
If you are responsible for looking after any family member you might want to leave a regular monthly payment to fund carers who would assist in ensuring the well being of your loved ones.
How can I find out more about Life Insurance policies for my Family?
Request a callback using our button above or click on the link below. All help and advice is totally fee-free and the team of advisors we use are fully FCA authorised, both for your reassurance and protection.
Planning a holiday with your loved one? We can also help with travel insurance for all the family.
Our expert life assurance partner is LifeSearch who are one of the UK's largest life assurance brokers. They have been helping customers for over 25 years now. They can provide cover from a selection of companies including Aviva, AIG, British Friendly, Legal & General, LV=, Royal London,The Exeter, Guardian, Vitality, Cirencester, Scottish Widows,National Friendly, Holloway, Shepherds Friendly and Zurich. They are, like MoneyMaxim, regulated and authorised by the FCA, and offer a guarantee to give you the most competitive premium possible to fit your requirements fee free and without obligation.
This content was last reviewed on 28/06/2023