Gadget Insurance for Teenagers and Young Children - Find Great Cover Fast
Looking for gadget insurance that will cover use by your children? - Try these companies to find your ideal policy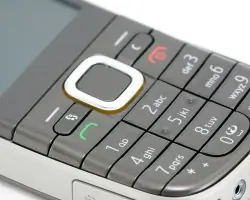 There is nothing more frustrating than putting a search into Google for children's gadget insurance and being presented with a list of companies who cannot help you - so use our shortcut to the companies who really do offer gadget insurance covering younger family members.
We love our gadgets and so do the kids and many under 18s now own smartphones, iPads or other tablets. Smartphones are often included "free" on two year contracts but if something bad happens to them you discover just how much they really cost. It therefore makes a lot of sense to insure your gadgets. But most insurance companies have big problems with youngsters using expensive vulnerable electronic devices and simply won't cover anyone under 18 or under 16.
You may have cover for yours under your home insurance's accidental damage but a dedicated gadget policy has many advantages:
Home insurance excesses tend to be quite high, often £200-£300 which means it's often not worth making a claim if the damage is for under £500.
If you do make a claim on your home insurance, you may lose your valuable no claims bonus, making your home insurance more expensive for years to come.
Your home insurance may not cover your gadget when it is away from home.
Gadget insurance can usually cover European and Worldwide use so you don't need to get your gadget covered on travel insurance when you are away from home.
Specialised gadget insurance covers things normally not covered by home insurance such as breakdown if your gadget is out of warranty.
Policyholder must be 18 or over and a UK resident
Parents can cover their children's gadgets on their behalf.
Worldwide cover
Accidental damage, liquid damage, theft, unauthorised calls, breakdown
Add Loss cover from £1.50 per month on selected items
Only covers gadgets under 36 months old when you take out the policy and the 1st item registered must be under 6 months old, 2nd under 12 months old.
No limit to number of damage claims but only 2 for loss/theft in a year
Students at university covered
Excesses do apply
Family cover available
Unauthorised data usage and calls covered up to £2500
Accidental damage, liquid damage, breakdown and theft
Worldwide cover
Optional loss cover on certain items
Accessories covered
Cover for E-wallet transactions up to £500
Must be over 18 to purchase a policy
Excesses apply on claims
This content was last reviewed on 22/03/2022