Compare Home and Business Property Insurance
Property Insurance sorted - whatever the type of business you are looking to insurer - from your home to your business, and even mixed use we can help.
Business Property Insurance
Insurance for your Home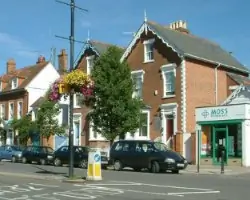 Whether it is your own home, one that you own but are renting out, a holiday home or business premises, we offer a great range of insurers who can cover your property.
Offering both property cover if you own the bricks and mortar, or content insurance if you are renting, do test out our panel of insurers who offer high quality cover at competitive rates.
For straightforward home buildings insurance and contents insurance we offer our price comparison service with a large number of home insurers all after your business.
In other areas we tend to ask a few questions, identify the particular cover you are looking for and then approach specialist insurers who offer policies that are most likely to suit you. This saves you time and hassle in approaching insurers who might then decline to insure your property because of your postcode, property type or business situation.
We then get the insurers and you together - typically identifying between two and four who look right given your situation - which also means you will get a few insurers competing for your business.
Another advantage is that this approach means you are likely to be offered slightly different policies and features meaning you can not only explore different options but also start bargaining the price down.
Image courtesy of: Anthony Eden
This content was last reviewed on 26/09/2023