How to find the best rates for Life Insurance if you are a Smoker
As a cigarette smoker, cigar smoker or pipe smoker it's really important to research your life insurance options fully before choosing a policy. We can put you in touch with experts who know which policies are more likely to offer you the best cover at the most affordable price.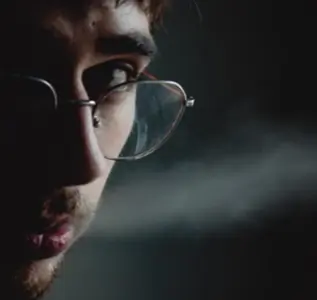 Is life insurance for smokers available?
Very much so - but different insurance companies adopt different policies when it comes to smokers - so it's important to understand your options before you choose a policy.
This is where our service comes into its own, whether you use us to explore your options, be it for life insurance, mortgage protection, critical illness cover or income protection. The experts we use to support our users are well versed in the pros and cons of different companies when it comes to covering smokers.
All you need to do is to click the green button above (or click on the link at the bottom of the page) pop in a few details and we will get the search going.
How smoking could affect your life insurance premiums
As a smoker you are likely to find that the premium you pay will be higher than that for a non smoker. This is due to the unavoidable fact that medical conditions such as cancer, cardiovascular disease and high blood pressure occur more frequently in smokers.
As this leads to more frequent claims premiums are increased to reflect the insurance companies' higher risks.
But this is not a one size fits all approach - your age, smoking history and wider medical condition will all be factors too.
Why life insurance is even more important for smokers
The higher risks mentioned above mean that smokers are more likely to claim on their policy than the general population - so it's important that they make appropriate precautions to protect their family should they fall seriously ill or pass away
Policies offered can help in
Paying off the mortgage

Meeting monthly mortgage or rental costs

Paying for extra childcare costs

Covering funeral costs
Who is deemed to be a smoker by life insurance companies?
Anyone who has smoked using cigarettes, cigars or a pipe would be considered a smoker.
Different insurers have slightly different rules when it comes to e-cigarette users or vapers, and those who use nicotine patches, gum or lozenges. When you apply for quotes through us, say you are a smoker but ensure you disclose exact details of your situation when you talk to an advisor.
Normally insurers will class someone as no longer being a smoker 5 years after they have given up.
How does age affect premiums for smokers?
As the risk of medical conditions for smokers develop over time the extra premium charged for a smoker in their twenties is far lower than it is for a smoker in their 50s or 60s.
Again it's a big reason to talk to our experts - as different types of policies can be better at different ages.
Once over 50 there are policies that offer guaranteed acceptance, but it's really important to understand the small print on these - as some have penalties should you claim on them shortly after taking them out.
How much more do smokers pay for life insurance?
For a young smoker looking for a policy over a relatively short period it can be very little - but premiums can be more than twice that for a smoker rather than a non-smoker if you are into your fifties and you are looking for a policy to cover you for 20 years or more.
Let's help you get a great value smoker life insurance or protection quotation
With our no obligation comparison service you are under no pressure when you ask us to review your life insurance options. Just fill out our online form by clicking the button above or clicking through on the link below and we will get our panel of experts on the case.
Our team will be delighted to arrange a callback to discuss your situation. Let us help you today.
Our expert partner in life assurance is LifeSearch one of the UK's largest life assurance brokers who have been offering their services for over 25 years now. They can provide cover from a number of companies including Aviva, AIG, British Friendly, Legal & General, LV=, Royal London,The Exeter, Guardian, Vitality, Cirencester, Scottish Widows,National Friendly, Holloway, Shepherds Friendly and Zurich. They are, like MoneyMaxim, regulated and authorised by the FCA, and offer a guarantee to give you the most competitive premium possible to fit your needs fee free and without obligation.
Image courtesy of: Chloe Dupre from Pixabay
This content was last reviewed on 17/04/2023