Life Insurance Rebroking - Get a Quote today
Life Insurance is generally getting cheaper for the majority of us - premiums fall as life expectancy rises - so let us see if we can save you money right now.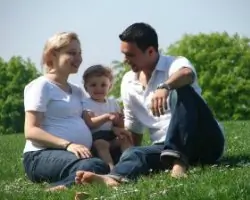 Aviva, Royal, Scottish Widows, Legal and General, Friends Provident - it doesn't matter who your insurer is but, subject to a couple of pretty straightforward rules, if your life assurance or mortgage protection policy has been running for a few years there are probably some substantial savings that you can make by comparing policies on the market now.
Why does it get cheaper? Well there are three main reasons:
You have already survived a part of the period insured, so the risks of you passing away are reduced as there is less time for that to happen in.

Life expectancies grow longer all the time and therefore statistically you are less likely to die during the period you are insured for.

Premiums are falling as– it''s a more competitive market than it was a few years ago so competition has driven down costs.
And with this type of cover there is not a massive difference in the features offered between companies (there are some such as terminal illness benefits and that i's the reason MoneyMaxim always suggest you speak to a knowledgeable professional) but basically they are policies that pay a sum of money if you die. It's also important to consider whether the policy should be written in trust. This can ensure there are no delays in paying money to dependents, and also save a potentially substantial tax bill.
We have seen some great savings for customers who have spoken to our life insurance partners and undertaken a review. It takes only a few minutes, and is a totally painless process, and reaps big rewards. Where it doesn''t tend to, it's normally due to a customer's health having deteriorated since the original policy was taken out.
The additional advantage of using MoneyMaxim for your quotation is that you not only will be dealing with one of the leading life assurance brokers who have arranged hundreds of thousands of policies for customers, but we also offer a case manager who will ensure the whole process is a smooth one. We have decades of experience in managing insurance and assurance cases, so know exactly when things are starting to go awry and we need to step in. Fortunately with our life partner that has never happened to date!
You can discuss this further by calling the MoneyMaxim team on 0118 321 8197 or by filling out our online life insurance and mortgage protection enquiry form
Our life assurance partner is LifeSearch one of the UK's largest life assurance brokers, who offer cover from a range of companies including Aegon, Aviva, AIG, Aviva, Bright Grey, British Friendly, Friends Life, Legal & General, LV=, Pioneer, The Exeter, Vitality, Scottish Widows, Canada Life, MMS, Old Mutual Wealth, Scottish Provident, UNUM and Zurich. They are, like MoneyMaxim, regulated and authorised by the FCA, and offer a guarantee to give you the most competitive premium possible after they've found the right cover for you.
This content was last reviewed on 15/11/2021