Mortgages
We can help find you the perfect mortgage deal - our team love helping with finding an ideal mortgage - and don't charge a fee for helping you either.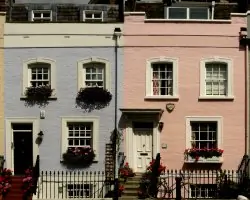 With our emphasis on great value and fantastic customer service you can trust, we can help search for the mortgage that will suit you.
We have a number of mortgage brokers and lenders we can introduce you to, but it's not until we really understand what you are looking for that we can help you best.
With fixed or flexible rates, capped or low start mortgages, cash back deals and free surveys or legal fees, it can be confusing as to which is the best overall package for your situation. This is where we come in. Our partners can explain the differences so you will find making a decision easier.
Our mortgage partners will happily help you on a no obligation basis so you can find the mortgage that will support you both now and into the future.
This content was last reviewed on 26/09/2023