Sally Wilson
Sally is a key member of the MoneyMaxim editorial team. She is a frequent hire-car user and often goes on holiday with her family. With an interest in getting great value for money, Sally shares her hints and tips for travelling and insurance.
9 March 2016
Travel in comfort this Easter holiday - Rent a 9 seater car or minivan
Renting a 9 seater car has more benefits for you and your travelling companions than you may think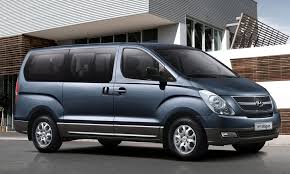 The Easter holidays are arriving early this year and many of you will be contemplating getting away somewhere - perhaps to soak up some spring sunshine or maybe just to enjoy some well-earned time with family or friends. If you are planning on travelling with a larger group, hiring a 9 seater car could be the perfect way for you all to get around your chosen destination.
9 seater cars are available for hire in locations all around the world from France to the United States, from Norway to South Africa. Our easy to use search engine lets you enter your chosen pick up location to find which models are available. You can also search for hire cars which offer a free additional driver. Please be aware that some companies only offer larger vehicles to those over the age of 30 due to the higher percentage of accidents minivans are involved in.
You may be looking to hire a larger vehicle to transport luggage or equipment rather than people. Are you looking to get in some more skiing before the end of the season? A 9 seater can easily transport a family of 4 with all their ski equipment and luggage. Surfboards to the beach? Golf clubs? No problem.
Renting a 9 seater car on your holiday instead of two smaller vehicles can work out more economical. Apart from the saving on hire costs, there is only one tank to be filled with fuel. If you are travelling on toll roads you will be halving your costs and the same goes for parking. So much easier to find a parking place for one vehicle rather than two in some city centres!
When you are travelling with younger children, especially on longer holidays, it can be very stressful trying to fit in all the baby paraphernalia you might possibly need - particularly around bulky car seats. There's the travel cot, the pushchair and not forgetting the favourite toys. Imagine how much easier and more comfortable it could be with a larger car.
Another added bonus with many of the 9 seater cars is that they have sliding doors. This feature makes not only loading and unloading luggage easier but it takes the worry out of children banging other cars when they open the doors in car parks.
Hiring just one car means that if you take out car hire excess insurance, you will only need one policy and the good news is that excess insurance is not affected by the size of the car. Many of the companies on our site offer additional named drivers on the policy at no extra charge.
Photo courtesy of Hyundai