Sally Wilson
Sally is a key member of the MoneyMaxim editorial team. She is a frequent hire-car user and often goes on holiday with her family. With an interest in getting great value for money, Sally shares her hints and tips for travelling and insurance.
15 February 2017
Feeling Adventurous? Take your hire car on a road trip in Southern Spain
Activities for the whole family to enjoy with fantastic hire car offers in Spain
What comes to mind when you think of a holiday in the South of Spain? For many it is the wonderful warm weather and the huge stretches of sandy beaches. These are certainly great reasons for visiting this beautiful part of the country but perhaps we can tempt you with a few more?
Include car hire with your Spanish holiday and you are within reach of the plentiful activities available in Southern Spain. There are many great offers available through our partner site Clarify Car Hire. Centauro can provide a hire car for just £5 a day for the week beginning 9th March 2017 picking up at either Alicante or Murcia. Prices start at just £1.70 per day for the same week with Del Paso at Malaga.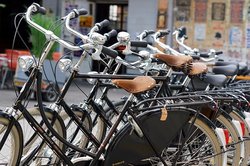 Exchange your four wheels for two and try a Bike Tour. Many of the cities in the area, such as Seville and Cadiz, offer daily bike rides which explore the city. Stop off to admire the grand architecture on your way and learn about the history of these magnificent cities while you pedal along in the glorious sunshine. If you would rather be in the countryside then there are also tours which take in the local villages. If you want something more strenuous then how about a Mountain Bike Tour?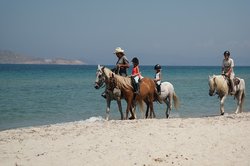 Four feet more your thing? Horse Riding is a way of life in Andalucia. There are many opportunities to get in a saddle and not just for experienced riders. Drive to local stables where they offer lessons for those completely new to riding. Take the whole family for a horseback stroll along a beach or go ponytrekking across country. For those who love to ride you can even pack a bag and go on a four day excursion on horseback.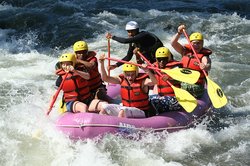 Whitewater Rafting is a thrilling adventure! Available in many areas including on the Genil river just about an hour from Malaga. Trips take about two hours and include rapids and even jumps. In calmer stretches of water your guide will take the time to show you the local flora and fauna before you are off at dizzying speed again. Participants must be able to swim and there may be age restrictions.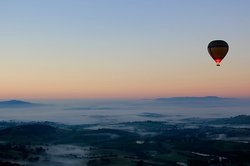 For a calmer ride Hot Air Ballooning gives you a panoramic view of the stunning countryside - the olive groves, the mountains and the coastline. Southern Spain is one of Europe's most popular ballooning destinations. Rides often start early in the morning so there is a chance to drift along watching the sun rise over the Alhambra. Packages sometimes include breakfast and a complementary glass of champagne. Under 6 year olds may not be able to take part.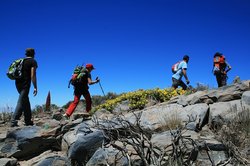 If you would rather have your feet on solid ground then there are plenty of national parks brimming with exciting natural landscape to explore. From mountains to lakes, from waterfalls to gorges Hiking Trails can take you through some of the most spectacular countryside. For the adventurers, why not try El Caminito del Rey less than an hour from Malaga? This trail, that has only recently reopened, hangs off the side of the El Chorro gorge. Not for the faint-hearted but certainly worth it for the views.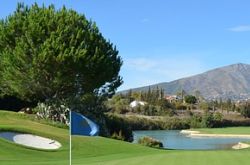 How about a round of Golf? Lovers of the sport can enjoy long warm days out on the course. There are over 100 golf courses in Andalucia alone - many of these are in the Malaga and Cadiz provinces. There is even a desert course in Almeria. If your holiday companions are not fans of the sport, bear in mind many of the golf courses are set in resorts which offer top quality spa facilities and then why not meet up for lunch or dinner at the superb restaurant too?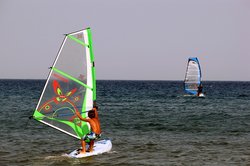 Of course we can't ignore one of Spain's finest assets - Beaches . There are so many to choose from but your nearest may not suit your needs and with a hire car you can take your pick. Bolonia beach near Tarifa has everything you might need, restaurants, bars, sports and sand but as such it can get very busy. Malaga's blue flag beach Playa de Cristo is great for kids as you can park very close by. Playa de los Genoveses in Almeria is one of the most picturesque beaches but pack everything you need as there are no facilities! For watersports head for Playa la Herradura or Playa del Canvelo.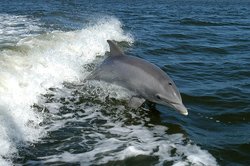 If you enjoy being out on the water not just by the side, there are many companies offering Whale or Dolphin Watching Tours. The Straits of Gibraltar are famous for their dolphins - common, bottlenose and striped dolphins can all be spotted along the coastline. Going further out gives you the chance to see Baleen whales. The boat trips offer a live commentary about the sea and bird life of Southern Spain - a great chance for all the family to see wildlife in its natural habitat.
With all these pursuits to enjoy, it is important that you consider travel insurance that will cover all the sports and activities you want to take part in.
All photos courtesy of Pixabay