Sally Wilson
Sally is a key member of the MoneyMaxim editorial team. She is a frequent hire-car user and often goes on holiday with her family. With an interest in getting great value for money, Sally shares her hints and tips for travelling and insurance.
25 July 2018
Dealing with the hard sell at the car hire desk - Top Tips
Want to avoid a hassle about insurance when you pick up your hire car?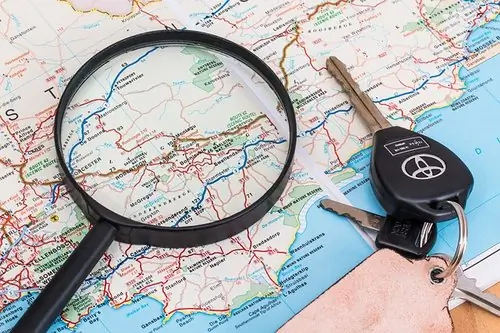 There have been many reports in the press about car hire companies being very forceful in trying to sell their extra insurance at the desk. We also have customers who are concerned about what they may be faced with when they pick up their hire car.
After a flight and then perhaps a long wait in the baggage hall, you can understandably be very tired. If you then also have to queue at the car hire desk, it is easy to see how some people - when faced with an enthusiastic sales rep - can feel pressured into buying something they don't need.
We can help you see through the hard sell tactics.
We look at the most common phrases used at the car hire desk .... and what it actually means for you.
'We don't accept this' (referring to an excess insurance policy)
They don't need to. These are personal reimbursement policies that cover you and not the car. As such they have nothing to do with the car hire company.
'You are still liable for the excess'
Yes, you will be if you don't take out their excess waiver but DON'T FORGET - if you have an excess insurance policy - you will be able to claim back any excess you pay out.
'You will not be covered'
This is misleading. Usually they are referring to cover for the excess. If you have Collision Damage Waiver (CDW), Theft protection and Third Party insurance then you have the main and legal cover you need to drive away the car. For other insurance cover please see the top tips section below.
'We won't release the car'
They won't unless you leave a deposit for the excess on your credit card. Always worth printing out a copy of the terms and conditions of your car hire and taking it with you. It should say in there that, if you opt to turn down their excess insurance, you will be required to leave the deposit. Then they should release the car.
'You have to take our insurance'
Ask them to show you where it says so in your car hire contract. There are times when it is compulsory (e.g. younger or older drivers, when hiring luxury models or when you cannot leave the deposit on your credit card) but it would need to be stated in your contract.
'Your policy won't work'
As long as you have a CDW policy in place to cover the car then an excess policy will act as reimbursement for the excesses on CDW and Theft and in the areas of windscreens, wheels, tyres, roof and underbody.
TOP TIPS
Choosing your car hire
You are more likely to face eager sales reps at the desks of budget level car hire firms. Their headline prices are low so they are keen to then sell their extras. Opt for a mid-range or premium brand and you will probably have shorter queues and less time spent at the car hire desk.
Hiring through Sixt?
When you hire a car through a European company you would usually have the three main legal insurances included - CDW, Theft and Third Party. However, when booking through the Sixt.co.uk website, CDW and theft may not be automatically selected. You need to ensure you have ticked the box to include Loss Damage Waiver to add both of these to your car hire package.
If you do not include these you will be responsible for the full value of the car and an excess policy won't provide any cover.
Offered an upgrade?
Upgrades are great but, before you say yes, check it is a 'free' upgrade or at least you know how much extra you will be paying. If an upgrade is being offered because they have run out of the type of car you booked, they shouldn't be charging for an upgrade.
Other insurance cover
The car hire desk may mention Personal Accident Insurance - particularly in the USA. This is something that will be covered by a good travel insurance so, if you have a policy, check to see whether you already have it there. Personal effects may also be included in your travel insurance.
Breakdown is a source of concern to many car hirers. Your car hire company should provide you with a roadworthy vehicle so, if you breakdown, always contact the car hire company first for instructions. The excess policies available through MoneyMaxim can cover towing in the event of a breakdown or accident.
And remember! Excess policies cover more than just the excess!