Sally Wilson
Sally is a key member of the MoneyMaxim editorial team. She is a frequent hire-car user and often goes on holiday with her family. With an interest in getting great value for money, Sally shares her hints and tips for travelling and insurance.
2 November 2021
A shortage of hire cars means booking early for Christmas is best
A lack of microchips has had an effect on the amount of rental cars available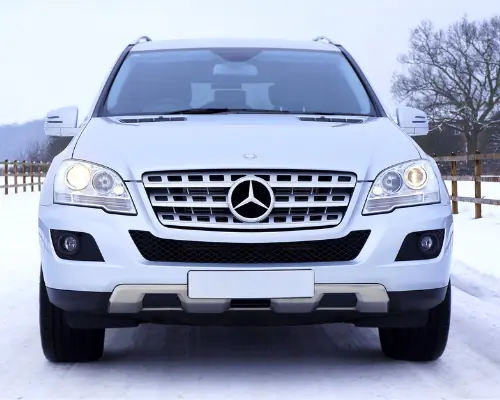 Christmas is a popular time for hiring cars and usually renters would wait to get those great last-minute deals. However, a shortage of hire cars and increasing rental costs mean waiting may no longer be the best option. Book your car hire early for Christmas and reserve the vehicle you need now before they run out.
Car hire prices move with supply and demand. We have already seen a huge rise in prices since demand has increased with the opening up of travel. One of our colleagues booked a car last February for pick up in January 2022. It cost him just £200. If he booked the same car now, it would cost him £650!
So why is it unlikely car hire will be cheaper last minute?
This is due to a lack of rental cars. The worldwide issue of chip shortages - alongside the Covid-19 pandemic - has had a major effect on the car hire industry. Vehicles are in short supply for a number of car hire companies.
Why are there not enough hire cars available?
Many rental companies reduced the size of their fleets while the travel industry was impacted by restrictions. Normally they would then have bought more vehicles as demand returned. With fewer chips to go round though, many car manufacturers have favoured selling cars to the retail industry over providing cheaper cars to the car hire market. We believe that, as a result, a number of rental locations may run out of vehicles over the Christmas period.
How can I be sure that I will be getting a better deal by booking my rental car early?
We expect car hire prices to continue to rise as fewer cars are available in each location but we are not always right! One of the easiest ways of making sure you can choose a better deal if one comes along is to use the free cancellation option when booking through our car hire comparison service. Once you have run a car hire quote, select the Free Cancellation filter at the top of your results page. With these quotes you can cancel a booking without any charge.
Will car hire prices stay high for next year?
As we mentioned above car hire prices are driven by supply and demand. If travel continues to open up as it has then we would expect the demand for car hire to also rise. The feedback from car companies is that the chip shortage is likely to have an ongoing effect on the supply of vehicles into 2022 and possibly even into 2023. This expectation could change but certainly, if you are needing car hire in spring or summer next year, keep an eye on prices and consider booking early.
If you need any further assistance with your car hire booking, please contact us and we will be delighted to help.