Mark Bower
Mark founded MoneyMaxim in 2008, with the aim of delivering an impartial and independent service. Mark is a regular money saving expert in the press and writes regular news and articles for the MoneyMaxim news pages sharing his views on banking, personal insurance and the utilities (gas, electricity, mobile and home phones, broadband and pay TV) market with customers.
30 September 2021
Why leaving booking your car to the last minute is not the best way forward
Covid travel rules may make it seem logical leave booking your car to the last minute - we explain why this is not the case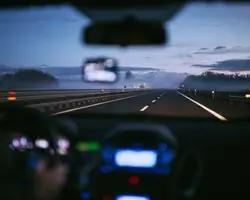 We share current traveller habits of leaving booking their car until the last minute - and why this is not the right thing to do.
Following a summer of travel restrictions, traffic lights and mixed messages from the Government as to how we should plan for our well-earned holidays, it's not surprising that holidaymakers are taking a very cautious view when it comes to booking their car hire.
Our experience is that the vast majority of holidaymakers are now leaving booking their car to the last few days before they travel and this is creating misery as prices spiral upwards for bookings with a start date of less than a week ahead.
We have seen customers in despair as a car rental they had researched, but not booked had increased in cost from under £100 three weeks before pick up to over £400 four days before.
The pity is that is really is a problem that can be easily avoided.
All car hire firms on the MoneyMaxim car hire comparison service offer free cancellation up to 48 hours before pickup. This means that if plans change you can cancel and get a full refund. Some companies such as MoneyMaxim's in house rental firm Clarify Car Hire also only take a small initial deposit meaning you don't even need to pay a fortune to lock in a great price well ahead of your trip.
This also means that should prices fall you can always come back and rebook at the lower price - but if they rise you are protected against any increases.
Over the winter this is even more important. Oddly the winter sees the greatest fluctuation in prices, as rental fleets are smaller and peak dates such as Christmas, February half term and Easter all see massive demand.
We are already seeing bookings for summer 2022 coming through - so some are getting prepared early - our advice would be that as soon as you have arranged your flights and accommodation - book your car hire as well!