Sally Wilson
Sally is a key member of the MoneyMaxim editorial team. She is a frequent hire-car user and often goes on holiday with her family. With an interest in getting great value for money, Sally shares her hints and tips for travelling and insurance.
26 March 2018
Car hire excess insurance covers more than just your excess!
There are additional benefits to taking out independent car hire insurance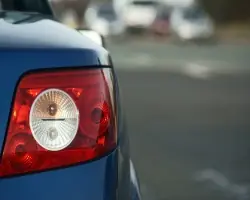 Independent car hire excess insurance is a great way of ensuring that you are not left out of pocket at the end of a wonderful holiday. All the policies through MoneyMaxim include cover for tyres, wheels, roof and underbody, and most will cover the glass elements as well. But did you know that these policies also offer other benefits too?
If you run a quote for car hire insurance with MoneyMaxim you will see these additional benefits are detailed in the drop-down list for each policy in your results. Here we explain 5 of the most common side benefits that come with car hire excess insurance.
Lost Keys
It is unfortunately quite easy to misplace the keys to your rental car when you are exploring a new city. So what does lost key cover include? Most policies will provide cover for replacement keys and locks. They will also cover charges for the locksmith.
Lock Out
Some customers wonder how lock out is different from lost keys. With some vehicles it is possible to lock the keys inside - particularly with boots which automatically lock when you close them. In this event cover is only needed for a locksmith to gain access to the vehicle to retrieve the keys.
Misfuelling
Misfuelling is when you put the wrong type of fuel in your hire car. Benefits normally cover draining the fuel from the tank , cleaning the fuel from the engine and any associated towing costs. You are unlikely to be covered for damage to the engine so, if you realise that you have filled the tank with the wrong fuel, do not drive the car.
Breakdown
This benefit can sometimes cause the most confusion. If breakdown is included in your car hire excess insurance it is not the equivalent of a breakdown service such as the AA. If you have a problem with your rental car, you would need to contact your car hire company and they will arrange for someone to come out to you. Your cover will include recovery and towing costs related to an accident or in the event of a breakdown.
Loss of Use
If you damage your hire car during your rental period, it may mean the car is out of action for the next customer resulting in a charge for loss of use. This benefit is less common but, if it is important to you, please call us and we can let you know which companies include loss of use cover in their car hire excess insurance policies.
Whenever you have an issue with your hire car, your first call should be to your car hire company. If you do not contact them, actions you take could mean your insurance becomes void. For example, if you called out a locksmith that is not approved by the car hire company, any charges or subsequent damage is unlikely to be covered by your insurance.
Every policy is different. Even though two companies may include breakdown cover, what is covered may vary. Please read all terms and conditions carefully before purchasing any policy. When comparing policies take into consideration what is covered and the policy levels as these can differ too.
If you have an issue with your hire car that may result in a claim, make sure you keep hold of any receipts or paperwork you are given. You may be required to send this off to your insurance company in order to settle your claim.