Sally Wilson
Sally is a key member of the MoneyMaxim editorial team. She is a frequent hire-car user and often goes on holiday with her family. With an interest in getting great value for money, Sally shares her hints and tips for travelling and insurance.
5 July 2017
Car Hire Excess Insurance - An Explanation of Independent Car Hire Insurance
We explain what Car Hire Excess Insurance is and how it works in minutes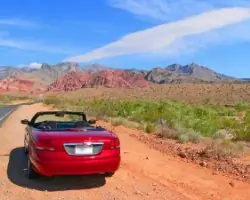 There has been a lot of talk about car hire excess insurance in the news recently. There have been mentions on television, in the national press, in magazines and on the radio with Martin Lewis.
You may have heard it described as independent excess waiver insurance. Are you confused as to what it is? Here at Moneymaxim we can help you understand all you need to know.
With most car hire agreements your rental cost will include some insurance. The basic insurances you should have with your car hire are Collision Damage Waiver (also known as Loss Damage Waiver), theft protection and third party (sometimes known as Supplementary or Additional Liability Insurance).
The CDW covers damage to most of the bodywork of the hire car itself. This and the theft cover both usually come with an excess - the first part of a claim which you would be responsible for. These can be as high as 3000 euros. A horrifying amount to even think about having to pay out at the end of your holiday!
Car hire excess insurance is a reimbursement policy which will enable you to reclaim any excess you have paid out. And as a hire car is often not familiar to the driver, slight bumps and scratches are commonplace.
There are, however, a number of areas that are often excluded from the CDW which can also be covered by independent excess waiver insurance. These are:
loss of car keys

towing and recovery costs

damage to the roof or underbody of the car

windscreens and glass

tyres and wheels
You should always read the terms and conditions of your agreement carefully as all policies will be different.
This means that common costs such as for chipped windscreens, punctures or dents to the wheels which may otherwise be the sole responsibilty of the hirer, can be reclaimed too.
Martin Lewis explains the benefits of Car Hire Insurance on BBC 5 live.
When you pick up your car at the car hire desk, your rental firm will almost certainly try to sell you their own policy. These will be offered to you at a cost of around €15-20 a day. This means the extra insurance can cost you even more than your actual car hire! With the Moneymaxim Car Hire Excess Insurance comparison service you can find a reimbursement policy to suit your requirements. By using this service and purchasing a policy before you pick up your car, you can save money and the worry. Some policies charge as little as £1.80 a day.
These policies are reimbursement policies. The car hire company will still require a credit card when you collect your car. This pre-authorisation gives them the reassurance that you will have the funds to pay if necessary. If you make a claim, the appropriate amount will be debited from your card. However, once you have submitted your paperwork, you will be refunded. Refunds are normally made within 8-10 working days.There are no excesses on these policies (except occasionally in regard to baggage claims where a small excess may be applied)
Finally, if you are a trans-Atlantic traveller there may not be any CDW cover, and only minimal third party insurance - or the state minimum - included in your car hire. With the Moneymaxim Car Hire Excess Insurance service we can tailor a policy to include the additional cover you will need to give you peace of mind.