Sally Wilson
Sally is a key member of the MoneyMaxim editorial team. She is a frequent hire-car user and often goes on holiday with her family. With an interest in getting great value for money, Sally shares her hints and tips for travelling and insurance.
22 December 2015
Misfuelling cover is an important feature of car hire excess insurance policies
Mistakes at the pump can be expensive without misfuelling cover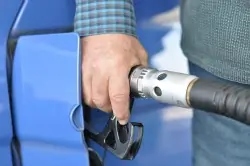 Misfuelling is something that most people believe will never happen to them but as many as 150,000 people put the wrong fuel in their car every year. One of the easiest ways to get caught out is when you hire a car abroad. Many of our car hire excess insurance policies, which start at a cost of just £1.90 per day, offer misfuelling cover to help should it happen to you.
The most common causes of misfuelling are:
driving a different car (such as a hire car)

getting distracted at the pumps

driving a new car which uses a different fuel from the old one

being in a hurry

or confusion over foreign terms for fuel.
In the more modern cars it is usually not possible to fit the diesel filler nozzle into a petrol car as the nozzle is wider but it can happen the other way around. It is thought that the increase in people switching to diesel cars has led to an increase in cases of misfuelling
The most important point to remember should you realise you have filled up with the wrong fuel is DO NOT START THE ENGINE.
It can be an expensive process to drain and flush a tank that has been misfuelled but, once you start the engine, the fuel is pumped around the car therefore causing much more damage. This could lead to repair costs running into hundreds - and in severe cases thousands - of pounds.
When you hire a car make sure you know which fuel it takes and, if you are abroad, what it is called at the pumps. Do not presume that the colours of the hose signify the same fuel as you may be used to at your local garage.
You can use our car hire excess insurance comparison service to find a policy that suits your requirements including misfuelling cover for draining and cleaning the fuel system. Misfuelling cover will not cover mechanical damage as a result of starting the engine with the wrong fuel.
Our car hire excess insurance policies cover you for the excess on your standard car hire insurance. In addition to misfuelling they can also cover wheels, tyres, glass (including windscreens), the underbody, roof, lost keys and, breakdown and recovery. All from just £1.90 per day!
Image courtesy of: Pixabay