Mark Bower
Mark founded MoneyMaxim in 2008, with the aim of delivering an impartial and independent service. Mark is a regular money saving expert in the press and writes regular news and articles for the MoneyMaxim news pages sharing his views on banking, personal insurance and the utilities (gas, electricity, mobile and home phones, broadband and pay TV) market with customers.
19 October 2021
Car Hire Excess Insurance - Price Alert
18th October Update - We have been advised that the first price increases should be advised to us by the 24th October - act now to avoid disappointment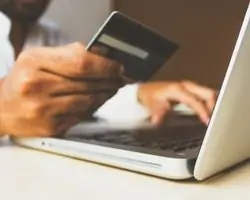 As the UK's leading car hire excess insurance comparison service our ear is always close to the ground when it comes to likely developments in the excess insurance market.
And recently we have been put on notice that changes are afoot for a number of policies displayed on our service.
These include potential price increases - which is not surprising in a market that has seen very little price inflation, especially in the mainstream markets, over the past ten years.
Additionally we are aware that some benefits may be reduced too, as the insurers look to lower their costs.
It's not all bad news though - while Brexit resulted in a number of policies being taken off the market in January, or prices for non UK residents rising considerably, the horizon does look brighter as insurers tell us that they have plans to expand the number of policies available for expats and other overseas residents.
If however you are a UK resident and know that you will be hiring a car in the next few months we would highly recommend running a quote and purchasing now, starting your policy from the date you plan to collect your car. That way you are protected against any price rises or benefit reductions that might be coming down the line!