Sally Wilson
Sally is a key member of the MoneyMaxim editorial team. She is a frequent hire-car user and often goes on holiday with her family. With an interest in getting great value for money, Sally shares her hints and tips for travelling and insurance.
22 May 2019
What extra insurance do I need for my car hire?
Our guide to understanding what insurance you might need for your car hire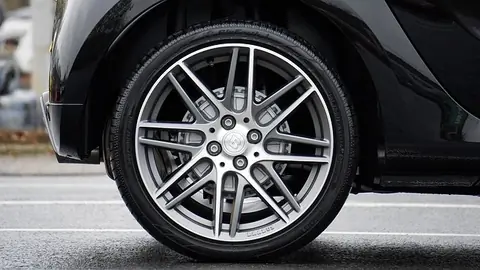 So, you have booked your car hire and are now wondering whether you should be purchasing additional cover such as car hire excess insurance and, if so, what do you need?
The questions you should ask are...
1. What insurance do I already have with my hire car?
There is no standard – even within the UK – and the only way to understand what additional insurance you might need is by knowing what you already have.
2. What insurance is required with my hire car?
To drive away the vehicle there are 3 main insurances which should be in place and these are:
Collision Damage Waiver (CDW)
Theft Protection (TP)
Third Party (Liability Insurance)
If you do not have all of these, policies are available through the MoneyMaxim car hire excess insurance comparison service to top up your cover.
If you are hiring within the USA or Canada (particularly if it was through a US or Canadian website) you are more likely to find that CDW is not included and that you only have the state minimum level of liability insurance.
3. Do I have to take out Excess Insurance?
Other than the main insurances listed above, all other insurance or waiver products are optional. The only exception is when it is listed in the car hire terms - for example younger or older drivers may have to purchase the car hire company's additional cover to be able to hire.
CDW and TP cover you for damage or theft of the vehicle - except for any excess amount which will be listed on your agreement. It is not compulsory to cover the excess, but many people prefer to know they can reclaim the money should they have to pay out.
4. What is the difference between the policies available through MoneyMaxim and those at the car hire desk?
The MoneyMaxim comparison service offers reimbursement policies. You are still liable for the excess but should you, for example, have to pay out for a scratch at the end of your holiday, you can claim the money back through your chosen insurance provider. These policies also provide additional cover for areas such as wheels, tyres, glass, roof and underbody of the car as well as towing and misfuelling.
The policies offered at the desk are usually excess waivers which remove or reduce the excess – this does not necessarily mean that you will not have to leave a security deposit. These waivers are commonly priced a lot higher than the reimbursement polices (£10-£15 per day compared with £1.80). You may even need to purchase an extra product to cover the additional areas.
5. Do I need to show the car hire company that I have additional insurance?
If you are relying on the additional insurance to cover any of the main areas (CDW, TP or Third party) then you are likely to have to show you have a policy to the car hire company.
For most hires – where it is just for excess reimbursement – it is not necessary for the car hire company to 'accept' your policy. These are personal policies which cover you and not the vehicle.
6. Do car hire excess insurance policies cover all types of vehicles?
No. They will cover all standard cars - up to the values stated in the policies - but there are separate products available to cover motorhomes or vans. Not all policies will cover cars with more than 7 seats, car club vehicles or courtesy cars.
Compare car hire excess insurance with MoneyMaxim. Read all terms and conditions carefully but, if you require further information, please call the MoneyMaxim customer service team on 0118 321 8197, or contact us through the online chat service. We are here to help.