Sally Wilson
Sally is a key member of the MoneyMaxim editorial team. She is a frequent hire-car user and often goes on holiday with her family. With an interest in getting great value for money, Sally shares her hints and tips for travelling and insurance.
24 June 2019
Use MoneyMaxim to find the best savings on car hire
Don't just look at one car hire sale, compare them all through Moneymaxim and find fantastic savings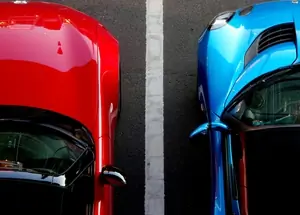 In the summer many of the big car hire brokers start to advertise their sales. Big red panels splashed across websites offer up to 25% off here or 15% off there. But how do you know whether you are really getting the best deal for you?
The answer lies in MoneyMaxim's car hire comparison service which allows you find quotes from many of the leading car hire brokers such as Autoeurope, Enjoy, Argus and Holidayautos. These quotes compare the best prices - including the sale prices - from all of these brokers so you can see which one is really offering the lowest rates.
When you compare all the car rental deals you may be surprised by what you find. As you can see from the rates below, the best prices are often found via MoneyMaxim!
Cheapest Car Hire Prices - including sale prices
These quotes are for one week's hire from Malaga airport 3rd-10th August 2019 (as at 19th June 2019)
| Car Model | Auto Europe | Argus | MoneyMaxim |
| --- | --- | --- | --- |
| Ford Focus | £113.16 | £165.48> | £99.98> |
| Mercedes B Class | £421.26 | £179.13 | £140.01 |
| Nissan Pulsar | £101.42 | £115.38 | £90.18 |
| Volkswagen Touran | £277.98 | £1047.82 | £220.01 |
Select the 'free cancellation' filter before you choose and book. You can then keep looking for better deals knowing that you are able to cancel the first booking without a penalty. It's a great way to find the cheapest car hire available without losing out.
By comparing brokers MoneyMaxim offers one of the widest searches for car hire. We offer car hire quotes for thousands of destinations worldwide with the ability to choose from a range of size vehicles, from mini to luxury.
When running a quote for car hire through MoneyMaxim, we also provide quotes for independent car hire excess insurance saving you time and money at the same time!