Sally Wilson
Sally is a key member of the MoneyMaxim editorial team. She is a frequent hire-car user and often goes on holiday with her family. With an interest in getting great value for money, Sally shares her hints and tips for travelling and insurance.
20 January 2020
Will winter tyres be provided with my car hire?
Find out how to make sure you will have winter tyres or snow chains with your car hire.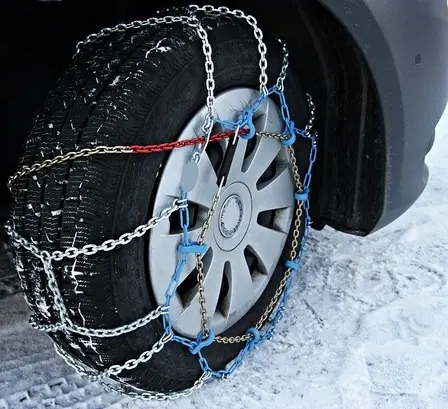 If you are hiring a car in a destination that could have snow or ice on the roads, you want to be sure that your vehicle is prepared for the conditions. But how can you find out whether winter tyres or snow chains are included with your rental car package? Are you looking for the best car hire deal which includes winter tyres?
Our sister company Clarify Car Hire can now help you do just that. We also explain when you may need winter tyres or snow chains and the other possible winterisation options available. Get a quote to compare car hire that includes winter tyres through Clarify Car Hire so you can drive safely this winter.
Driving on unfamiliar roads can be challenging on its own but combine a new country with icy road conditions and a car which you are not used to driving and the risks of an incident rise. By ensuring you have a car that is well-prepared for winter driving can significantly reduce the chances of having an accident.
Each country has its own rules when its comes to what equipment is needed with any vehicle not just in the winter but all year round. If you are not sure what you need for your car hire within Europe to keep you the right side of the law then the AA offers great information.
Your car hire company provide winter tyres, snow chains or both depending on what vehicle you are hiring. As most hires are booked on an 'or similar' basis, the model you get may be different from that shown on the quote.
Clarify Car Hire has a unique system of filters to help you tailor your car hire to your particular needs. If you are looking for car hire using a debit card, car hire hotel delivery or car hire with no deposit - we can help. There are currently 17 different filters which you can use to find your ideal rental car including for winter tyres. We offer car hire in hundreds of locations so run your quote with Clarify Car Hire today.