Sally Wilson
Sally is a key member of the MoneyMaxim editorial team. She is a frequent hire-car user and often goes on holiday with her family. With an interest in getting great value for money, Sally shares her hints and tips for travelling and insurance.
17 July 2019
What do you get when you pay more for your car hire insurance?
Some car hire excess insurance policies include additional features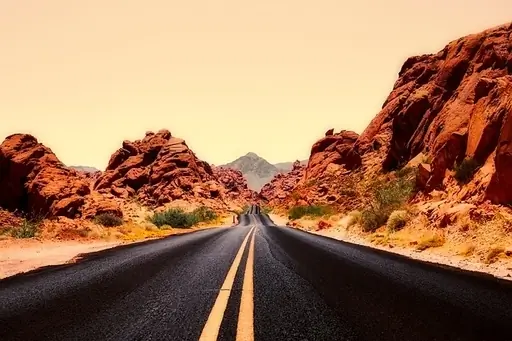 When you run a quote for car hire excess insurance via the MoneyMaxim comparison service you will be provided with many options. This gives you a fantastic range to choose from for your car hire insurance needs.
Customers will often ask us why there is such a choice and why some cost more than others. Here we explain just some of the differences between policies and what you might want to look out for when you are deciding on car hire insurance for your next car rental.
When you are scrolling through the results, you may notice that there is more than one policy available from the same company at different prices. This is most likely to be for one of two reasons:
Annual/Daily - A daily policy is calculated using a price per day. The annual policies are one price which allows as many car hires as you like during the year as long as each car hire is no longer than the maximum rental period stated. This can be found under the details section of each policy on your quote. The daily policies tend to work out cheaper for car hires up to roughly 16/17 days in length which is why, if yours is longer than this, you may see annual policies higher up your results page as they will be cheaper for you.
European/Worldwide - Most companies offer the choice of European or worldwide policy options with worldwide normally the more expensive. If you have run your quote selecting the country you are hiring in and the European policy is shown in your results then these are suitable for your hire. However, the worldwide policy from the same company will almost certainly be shown further down your results table too. Worldwide policies will cover those hiring outside of Europe aswell as Europe itself.
All the policies offer cover for the excess on the Collision Damage Waiver (CDW) and Theft Protection that comes with your hire car and they also offer cover for the tyres, wheels, glass, roof and undercarriage. Misfuelling and towing charges are also included. These are all on a reimbursement basis and the levels of cover do vary.
The other additional features that can vary the price include the following:
Collision Damage Waiver/SLI - Policies that include either of these are only necessary if they are not already included within your car hire. Most European car hire will already have them but, if you are hiring in the USA from a US car rental company, then you are more likely to require a policy inclusive of CDW and SLI.

Dual Lead Driver/Family Policies - These annual policies allow more than one lead driver to hire a car. Some allow simultaneous hires, others do not. There are some restrictions on who can be on the policy such as they may need to live at the same address. However this is different to an additional driver on one car rental. All the policies available through MoneyMaxim allow at least one additional driver to be covered on the same excess policy free of charge as long as they are listed on the car hire agreement as an additional driver. The policy needs to be taken out in the lead driver's name (the person who is named on the car hire agreement).

Car Club - Not all the insurers will allow vehicles that are part of a car club to be covered by their policies. These cars are left in designated parking spaces and are not therefore always checked for damage. If you require excess insurance to cover a car club vehicle you will need to select the appropriate filter.
There are many other benefits of car hire excess insurance which you can use to compare the different policies. These features listed below can be part of that company's standard policy and may not make the policy more expensive than one offered without it!
Battery Cover
Admin Charges
Curtailment
Drop Off Charges
Road Rage
Carjacking
Vehicle Interior
All these features are fully explained in the 'Details' area of each policy. Just click on the Plus symbol next to the feature heading.
If you need further assistance with car hire excess insurance, our customer service team are ready and waiting to take your call on 0118 321 8197.