Sally Wilson
Sally is a key member of the MoneyMaxim editorial team. She is a frequent hire-car user and often goes on holiday with her family. With an interest in getting great value for money, Sally shares her hints and tips for travelling and insurance.
28 October 2019
Excess insurance can cover the cost of damage to your hire car's underbody. Make sure you are covered.
You could end up paying out thousands of pounds if you damage the underside of your hire car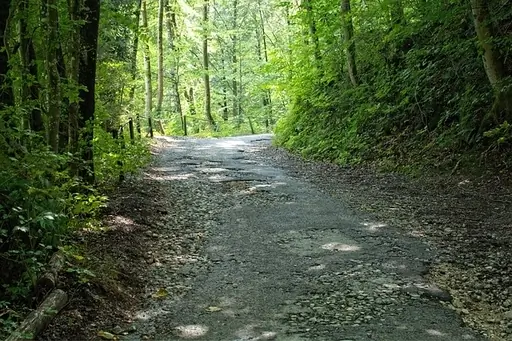 You've hired a car and it comes with Collision Damage Waiver. So this means your hire car is covered right?
Wrong. With Collision Damage Waiver (CDW) you may not have to pay out for the full cost of damage to the bodywork of the car (providing you were driving within the terms and conditions of your car hire) but there are often several areas that are excluded from this cover.
Glass (windscreen, light fitting and mirrors), tyres and the underside of the vehicle are some of the most common parts of any car to sustain damage. Which is why they are also often excluded from any cover at all when booking car hire.
Use the MoneyMaxim Car Hire Excess Comparison Service to find policies which will reimburse you for any charges you incur for damage to these parts. You can also claim on these policies for any damage or theft excesses you have paid out to your hire car company.
Chipped windscreens and punctured tyres are familiar types of damage to any car but why would you need cover for the underbody of a car?
Repairs to the underside of a car can be shockingly expensive. The sump, suspension and exhaust are all at risk if you hit the underneath of your car, and over the years we have seen users facing bills of up to £3,000.
Fortunately all policies sold through Moneymaxim would cover bills right up to this level and beyond. So you can make sure you are fully protected
Damage to the underside can happen for various reasons - driving over a kerb, loose rocks or potholes in the road are just a few examples. In countries such as Jamaica, Costa Rica and Barbados less well- maintained roads are a common sight. In Iceland the nature of the country means that rocks and gravel on the road are to be expected even on the main roads.
Be aware having one of these policies does not give you the ability to try your hand at off road driving - policies normally have an exclusion when driving on anything other than a public highway, or indeed if you are on a road your rental firm has told you not to use.
On mainland Europe you can still find yourself driving on uneven road surfaces. Mountainous roads often have cliff faces where boulders fall down onto the road. Sometimes holiday villas are located in secluded areas where the only access is down a bumpy road which may not be covered in tarmac. General driving on unfamiliar roads leaves drivers more vulnerable to accidents.
And potholes are certainly not just a feature of foreign countries! The online retailer CarParts4Less reported that drivers in the UK spent £684 million on car repairs caused by potholes in 2016. The AA said 34% of its members had suffered pothole damage to their cars in the same year. So, if you are hiring within the UK, cover for the underbody of your rental car is important too.
What happens if I damage the underbody of the car and it is excluded from my CDW?
Without insurance you will be liable for the full cost of any damage. As the underbody of the car is an exclusion from the CDW, your liability is not restricted to just the excess. If your excess on your CDW is £1000 but the damage to the underbody is £2000, you will have to pay the £2000.
With a car hire excess insurance policy through MoneyMaxim you can be reimbursed for charges that are made for damage to the underside of your rental car up to the policy limits. With the lowest policy limit at £6000, if you were to incur damage costs to the underside of the car for £2000, you could be fully reimbursed.
Many car hire firms offer excess waivers and additional top up insurances to cover the wheels and glass. However, these options do not always cover the underbody of the car. You are also likely to pay a far higher daily rate compared with the policies offered through MoneyMaxim.
If you require help with your car hire insurance needs, please call our customer service team on 0118 321 8197 and we will happily assist you with any questions you have.