Sally Wilson
Sally is a key member of the MoneyMaxim editorial team. She is a frequent hire-car user and often goes on holiday with her family. With an interest in getting great value for money, Sally shares her hints and tips for travelling and insurance.
12 March 2018
Can I rent a car if I am over 75?
We help you search out the best deals if you are an older driver looking to hire a car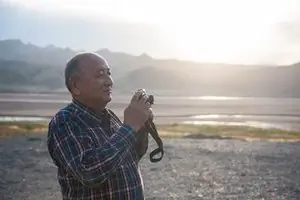 There are plenty of car hire companies that will hire cars to more experienced drivers. Some will hire up to the age of 99 but there are often additional charges and requirements placed on these drivers. If you are a driver aged over 75 and hoping to hire a car, we want to help you find the best deal you can.
When you go to a car hire firm or car hire broker and get a quote, you will usually be presented with the basic price for the car. This is not the fairest way to compare quotes as there are often extra charges placed on older drivers. Add these in and you may discover that the cheapest quote can become the most expensive!
Some car hire companies will charge a senior driver fee which can be in the region of 25 Euros per day. Running a car hire quote through MoneyMaxim will provide you with quotes which include senior driver fees.
Other companies may insist that drivers as young as 70 take out the additional insurance at the desk which can also be priced at over 20 Euros per day. These sometimes hidden fees could add over 300 Euros to the total cost of a car hire.
If you want complete clarity with your car hire, one option is to use our in-house car hire broker,Clarify Car Hire. They not only show any older driver fees but also the cost of the additional insurance if this is mandatory. The Headline price is what may be seen on other brokers' sites but the Drive away price is what you would actually have to pay.

Clarify Car Hire provides a clear breakdown of the cost of your car hire. Clicking on the 'What's included' button will show you exactly what you will be paying for.

If buying an additional policy at the desk is not mandatory for you, you can consider an independent car hire excess policy through the MoneyMaxim comparison service. These policies start at about £1. 80 per day - far less than is charged at the car hire desk. And they can also cover the wheels, tyres, roof and glass elements too.
Unfortunately, these policies are only available up to the age of 85. Over that, your only option may be to purchase the car hire company's own insurance.
Many people choose to use the extra time they have when they retire to travel. Why waste your hard-earned savings on expensive car hire?
Call us today on 0118 321 8197 and we can help save you money on your car hire or assist with any other queries you may have.