Sally Wilson
Sally is a key member of the MoneyMaxim editorial team. She is a frequent hire-car user and often goes on holiday with her family. With an interest in getting great value for money, Sally shares her hints and tips for travelling and insurance.
24 January 2022
Car Hire Pressure Points Revealed
We explain how to avoid missing out on car hire in 2022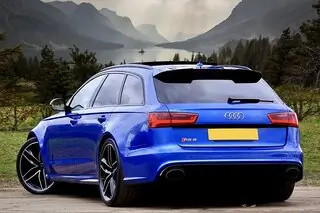 Confidence in travel has noticeably picked up in the last few weeks and with it we are seeing a rise in demand for car hire. We are expecting to find that due to a shortage of hire cars - particularly in certain parts of the world - demand will very quickly outstrip supply. If you are looking to hire a car this year don't delay booking particularly if you are hiring a car in the US, Ireland or an island location such as Tenerife.
Why is there a shortage of hire cars?
The global pandemic affected the car hire industry enormously. With worldwide travel effectively off the agenda for nearly two years, many car hire companies have had to look at ways to cut their costs.
In normal times most car hire companies would replace all or some of their fleet every year. With travel on the back burner and their fleet sitting idle, many car rental firms chose not to buy new vehicles. Indeed, some even opted to sell off models that were in demand - such as 7-seaters.
With the arrival of the pandemic several large car manufacturers shut down their operations in order to help reduce the spread of Covid. As a result, chips once destined for the car companies were diverted to a booming computer and gaming industry.
As chips are scarce the car industry, now back in production, is focused on providing cars to the private retail sector where earnings are higher – leaving the car rental companies with a problem – a shortage of cars.
Why are certain parts of the world likely to be more affected by car hire demand then others?
The USA – The chip shortage has had a huge effect on the US production of vehicles. In fact, it was reported in the New York Times earlier this year that - for the first time in the 120-year history of car production in the US - a non-US company, Toyota, had sold the most vehicles in the country.
Why? Toyota had kept a supply of computer chips in reserve. Their experience after an earthquake and tsunami in 2011 had demonstrated to the Japanese a need to be prepared.
Ireland – As a near neighbour and as we drive on the same side of the road, the majority of Ireland's supply of new cars comes via the UK. You may have to wait a long time here for your shiny new vehicle but that is only intensified over in Ireland.
Island locations – Ireland's experience is similar to the issues being encountered by other island nations such as Iceland and also by island groups such as the Canaries and the Balearics in Spain, and the Greek islands. At mainland locations it's easier to shift cars from one location to another to meet short term peaks. This is pretty much impossible task on islands so exacerbates shortages at busy times.
What times of the year will have the highest prices for car hire?
Added to challenges over some locations will be added peak dates.
Half Terms especially as the late May bank holiday has been moved to the beginning of June and we have an extra day off due to the Queen's Jubilee – which will entice those wanting to make a long weekend of it at the same time as many others who have taken the week off. Half terms are always peak as they are one high demand week within a generally quieter time of the year so car hire firms struggle to meet demand.
The school summer holiday period is already seeing strong bookings, especially for larger family-sized cars and people carriers.
Easter is slightly later than usual this year and, with the improving Covid landscape and potentially reduced testing regimes, many are taking the opportunity to get away.
How can you avoid missing out on car hire in 2022?
Book early. This may be controversial for those who usually like to wait for last minute deals but leaving it late may lead to disappointment. We are not expecting to see the cut-price summer deals of past years.
Booking early is even more important if you are looking for a car from one of the leaner groups such as a convertible or a 7-seater. These tend to sell out quicker than economy or compact cars.
And remember – if you book a car with free cancellation – there is nothing to stop you booking a better deal if one does come along!