Sally Wilson
Sally is a key member of the MoneyMaxim editorial team. She is a frequent hire-car user and often goes on holiday with her family. With an interest in getting great value for money, Sally shares her hints and tips for travelling and insurance.
19 December 2018
What does the cost of Car Hire really add up to?
Ski racks and child seats can bump up the cost of your car hire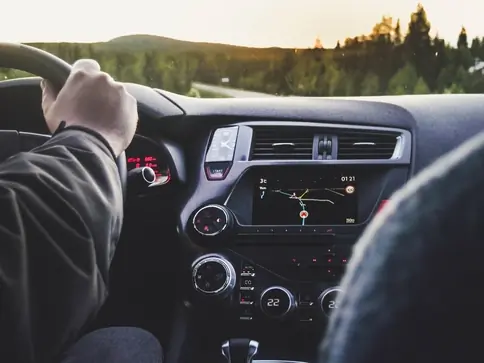 When you hire a car, you want to know exactly what you will be paying. So how frustrating is it when you get to the desk to find that there are so many extras that you hadn't budgeted for? We aim to make it much clearer so you know the true cost of your car hire.
If you are travelling with young children you will almost certainly need child seats. You can take your own to avoid the cost of hiring but many people, for convenience, prefer to pick them up at the car hire desk. When selecting your car hire with MoneyMaxim you can find the cost of extras listed on the car hire broker's page. If you cannot find the details you need please give our customer service team a call.
Ski season is in full swing and one of the biggest add-ons to the price of your winter car hire can be ski racks. These can cost around £150 and snow chains - sometimes a legal requirement - can be £125 to hire for a week. These are usually payable at the desk along with any other extras you choose.
Through our in-house car hire broker Clarify Car Hire, we have made comparing car hire cost extras even easier. You can add child seats, satnavs, additional drivers and other items when they are available and your quotes will then be filtered to include these in the price.
Before you travel, check the legal requirements with regard to driving in the country you are hiring. Some have different rules for child seats so, although your child may not use a car seat in the UK, when travelling in France for example they may still by law need to use one.
In winter months countries such as Austria and Sweden have regulations regarding tyres and snow chains. Some car hire companies will provide a 'winter ready' car at no additional cost whereas others may charge a 'winterisation' fee. Always check when you are hiring in the colder months whether you will be charged extra for winter tyres.
A satnav is a very useful addition, especially if you do not have a mobile phone you can use, but make sure that any facility that locates speed cameras is switched off as this is illegal in many countries.
We are always on hand to help you with your car hire needs. Call us on 0118 321 8197 or contact us via our on-line chat facility and we will be glad to assist you.