Sally Wilson
Sally is a key member of the MoneyMaxim editorial team. She is a frequent hire-car user and often goes on holiday with her family. With an interest in getting great value for money, Sally shares her hints and tips for travelling and insurance.
1 June 2016
Hiring a car this summer? What size car will fit the bill?
We explain the car categories and give you some tips on choosing your hire car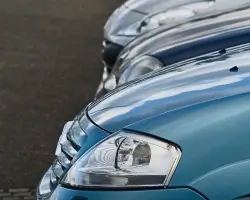 Choosing which hire car would most suit your needs for your holiday can be a tough decision. There are many aspects that people want to take into consideration when hiring a car - but the biggest factor is whether or not all the travellers and their luggage will fit in it.
The labelling of car categories can be confusing especially as companies' opinions about the size of the same car can be different. For example a Fiat 500 may fall under a 'mini' car or 'economy', or a Vauxhall Zafira can be an 'intermediate' or a 'standard' car depending on the hire car company. Searching for a hire car with MoneyMaxim will allow you to browse through all the different categories easily to find the ideal car for you. You can also narrow your search to include those hire cars that offer fair fuel policies, a free additional driver or air conditioning.
This is a guide to some of the cars you may find under each category:
Mini- Hyundai I10, Fiat 500, Chevy Spark, Citroen C1
Economy - Ford Fiesta, VW Polo, Lancia Ypsilon, Chevy Aveo
Compact - Ford Focus, Vauxhall Astra, Citroen C4, Kia Cerato
Intermediate - Skoda Octavia, Vauxhall Mokka, Citroen Picasso
Standard - VW Passat, Vauxhall Zafira, Chrsyler 200
Fullsize - Mitsubishi L200, BMW 3 series, Audi A4, Nissan Altima
Premium - Volvo V70, Mercedes C class, Audi A6, Chrysler 300
7 seaters - Ford Galaxy, Citroen Grand Picasso, Mercedes Vito
9-12 seaters - Ford Tourneo, Fiat Ducato, Opel Vivaro
Luxury - BMW X3, Mercedes E class, Range Rover, Lincoln Towncar
SUV - Nissan Juke, Suzuki SX4, Ford Escape, Jeep Renegade
Convertible - Fiat 500 convertible, Citroen DS3, Ford Mustang Cabrio
Bear in mind when looking at 7 seaters, that some, such as the Grand Picasso and the Ford S-Max, can be described as 5+2. This means that, although they do have 7 seats, the rearmost seats tend to have less legroom and may therefore be less desirable for adults (particularly on long journeys).
Car hire companies often give a guide as to how many cases will fit inside a make of car but this will obviously depend on the size and shape of your luggage. It is a good idea to visit a car manufacturer's website as they will give you the actual dimensions of the boot so you can compare with other makes. Even better if you can take a look at the car itself at a garage - although we appreciate that this is not always possible.
Consider how long you will be spending in the car. If you are only using it for an hour's drive from (and back to) the airport, you may be prepared to have a tighter fit or a suitcase on your lap. And where will you be driving the car? Some terrains may be better suited to an SUV or if there are only 2 of you, a smaller car may be easier to park in a busy city centre.
It is important when you hire a car that you have adequate insurance. Most car hire agreements include Collision Damage Waiver (CDW), theft protection and third party but please check the terms and conditions of your hire car carefully to be sure. Our car hire excess comparison service provides cover for the excess on your CDW as well as cover for wheels, tyres, glass, roof and undercarriage - all areas which are often omitted from the CDW.
If you are hiring a car in the Americas then there are policies we can offer which include CDW or SLI should you require it.