Mark Bower
Mark founded MoneyMaxim in 2008, with the aim of delivering an impartial and independent service. Mark is a regular money saving expert in the press and writes regular news and articles for the MoneyMaxim news pages sharing his views on banking, personal insurance and the utilities (gas, electricity, mobile and home phones, broadband and pay TV) market with customers.
11 December 2020
It's a Christmas like no other - but UK Car and Van Hire rentals are as popular as ever - we offer our top tips
Make renting a car this Christmas as easy as possible with our top tips during an extraordinary festive break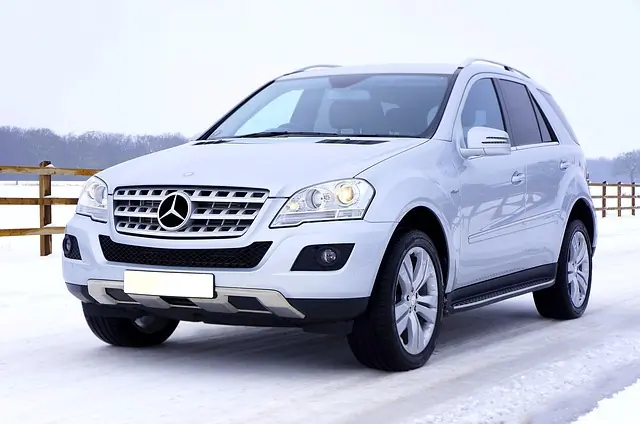 Despite all the challenges that have faced us in 2020, the modest relaxation in the social distancing rules means many of us are looking forward to getting together with close friends and family over the Christmas break.
However, with warnings about using public transport over what is traditionally a very busy time of year getting around the country has never before presented so many challenges.
So it's not surprising that many are turning to car rental to transport themselves and their loved ones about during the festive period. It prevents mixing with masses, and provides a safe, reliable and secure way of getting from A to B.
But if you are planning on such a trip here are a few ideas to make your break go as smoothly as possible.
Book as soon as you plan your trip
Given the present disruption many of us are leaving it to the last minute to firm up any plans. This is not a great idea with car hire over the festive break. Instead book now, using a site that offers free cancellation (normally up to 48 hours prior to pickup).
You can use our multi brand car hire service at Moneymaxim or try our in house broker at Clarify Car Hire. Clarify are offering all Moneymaxim users free cancellation (just use the voucher code FREECANC when you book) and you only pay a low (or even no) deposit when you book.
This is particularly important if you are planning to hire a larger vehicles such as a 7 seater. These are always in short supply especially at times when family groups tend to travel.
Think about Peer to Peer Car Hire
Peer to Peer car hire is a bit like AirBnB - one person hires their car (or motorhome) to another private individual using a website to facilitate the transaction (and provide the essentials such as insurance and breakdown cover).
Sites for car hire include Turo, Hiyacar or Getaround, whilst Yescapa and Camplify are the biggest Motorhome sharing sites in the UK.
At peak time in particular they can provide a great alternative and now you can also find excess insurance to cover peer to peer rentals to make sure your hire goes smoothly.
Think about one way rental
More rental firms offer one way hires - if you are away right across the break consider a days hire to get to your destination - and another to get back. You really need to be away for at least 4 or 5 days though as the one way fees are like to eat up any saving on shorter trips.
Remember to buy your excess cover before you travel. It will save a fortune, and probably give you wider cover too. If you are planning on hiring another car over the next twelve months think about an annual policy - they tend to be cheaper if you are hiring for more than about 15 days over a year.
Try a few pickup locations near you
For instance if you are near an airport try that as well as your local town - airports almost always offer lower prices - as there is so much competition there - but also have longer opening hours. Do ensure though that they will allow local rentals - some companies have restrictions.