Sally Wilson
Sally is a key member of the MoneyMaxim editorial team. She is a frequent hire-car user and often goes on holiday with her family. With an interest in getting great value for money, Sally shares her hints and tips for travelling and insurance.
21 June 2017
Wanting Costa Rica Car Hire - If you are Planning a Trip Talk to the experts!
Don't get a nasty surprise when you rent a car hire in Costa Rica - talk to a team of experts who will make sure you are on the right path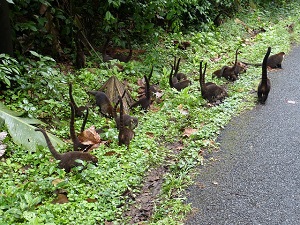 Costa Rica is becoming one of the fastest growing tourist destinations for us Brits - direct flights were launched last year by BA, and the country has fast developed a reputation based on the wildlife, diverse ecology and for being the happiest country on the planet!
It's also a place where, if you are visiting, car rental is essential if you are going to make the most of your stay - without a car you are only going to see a fraction of what the country has to offer and that would be a huge mistake.
However, when it comes to car hire, Costa Rica has a number of unique differences which means it is essential to do your homework before you pitch up at the rental desk. Fortunately, our in-house car hire broker, Clarify Car Hire, have developed a reputation as experts in Costa Rican car hire and have introduced unique tools that make them the go-to site if you are planning a trip to the country. Use Clarify to get a San Jose International Airport Car Hire quote today.
Here are a few of the reasons to use Clarify...
Beware of the Third Party Excess!
An at fault accident in Costa Rica could end up costing you thousands. Unlike most countries, many rental companies in Costa Rica charge an excess on your third party insurance. This can be up to 20% of the cost of third party damage - with no upper limit!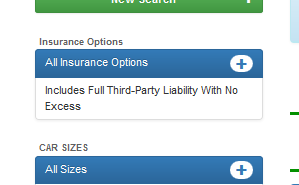 Clarify can ensure your car hire company does not come with a third party excess meaning you can relax and enjoy your holiday without fear of a large bill at the end. A special filter has been designed to highlight packages with full coverage
Carbon Fees May Be Added
Costa Rica aims to be carbon neutral by 2021. Companies are charged a tax to offset their carbon emissions and we have seen evidence of car hire companies passing this cost on to their customers.
Clarify's answer is in its name. Prices are clear. If there are any fees levied by the company, they will be included in your price. There will not be any more charges made at the desk.
Are Taxes Included?
Prices may be quoted exclusive of VAT (known locally as Impuesto de Ventas) so - particularly if it looks like you are getting a really good deal - check whether the tax has been included.
Again the quote you are provided by Clarify Car Hire will include all taxes and fees. We want our customers to know exactly how much they will be paying for their car hire.
Driving Conditions Can Be Risky
The roads in Costa Rica can vary between well constructed smooth roads in the cities to what are more accurately described as tracks in remote rural areas. Landslides, flooding and erosion can all create havoc with the road surfaces meaning that chipped windscreens and punctures are more likely.
Clarify Car Hire can provide a quote inclusive of insurance to cover windscreens and tyres - either directly at the car hire desk or through a third party policy. Alternatively run a quote for independent car hire excess insurance with MoneyMaxim.
There are very few road signs in Costa Rica.
In the more remote areas of Costa Rica, signposts can be sparse. If you are travelling away from the cities, then it is important that you have some way of finding out where you are and where you need to go.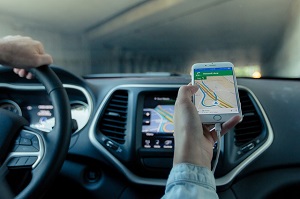 At Clarify any prices for extras such as a GPS are shown clearly in your quote so you do not have any surprises when you get to the car hire desk. Internet connection in some parts of Costa Rica can vary so another option is to download the Waze app on your phone while you are still at your hotel. This is a navigation and traffic app which gives you real time information. If you save maps on the app, you will still be able to use them if the internet fails.
So in summary if you are searching for car hire in Costa Rica - there is really only one place to look - Clarify Car Hire.