Sally Wilson
Sally is a key member of the MoneyMaxim editorial team. She is a frequent hire-car user and often goes on holiday with her family. With an interest in getting great value for money, Sally shares her hints and tips for travelling and insurance.
2 March 2020
Car Hire Excess Insurance Can Cover Courtesy Cars Too!
Take the worry out of high excesses on garage loan cars with an excess reimbursement policy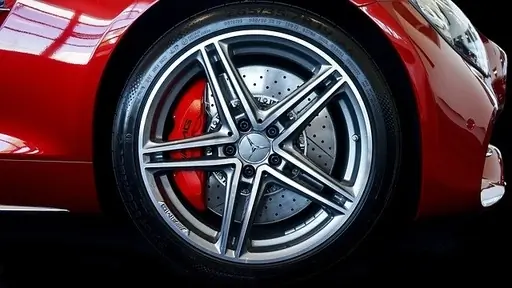 Many of us take advantage of a courtesy car service if it is offered to us while our car is in the garage. The car is normally covered by a trade insurance policy taken out by the garage but are you aware that you are usually liable for an excess?
To find policies that will offer this cover, you will need to select the filter from the top of your results page as shown below.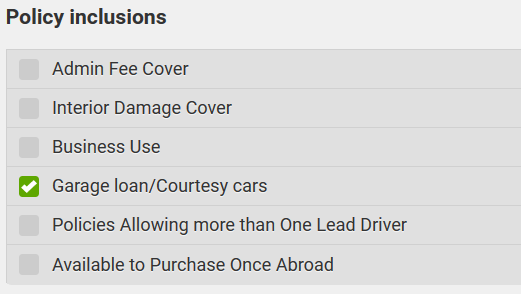 There are short term and annual policies available that will provide reimbursement for the excess on garage loan or courtesy cars.
Why opt for short term car hire excess insurance to cover your courtesy car?
If you do not usually hire cars for your holiday so you are looking for a policy that will just cover a courtesy car for a few days then a short term policy could work very well for you.
You will need to know exactly how many days you will have the courtesy car for and purchase the policy before you have collected the loaned car from the garage. But for an incredible under £5 per day you can feel reassured that, in the event of an incident, you could reclaim any excess you are charged.
What are the advantages of using an annual policy to cover the excess on a courtesy car?
Often your visit to the garage is unexpected. You never know when your car may develop a fault. With an annual policy in place you can drive the courtesy car away straight away knowing you already have a policy in place.
And how long will it take to fix? You may be told 2 days but what if a part is delayed and you need to keep the garage loan car longer? With an annual policy you do not need to give a date when you will be taking the car back.
Use the same policy to cover your holiday car hire as well as courtesy cars. If you are renting a car for two weeks for your family break, it only costs a few pounds more for an annual car hire excess policy that will also cover a loaned garage car.
Choose the family annual policy from Worldwide Insure and you can cover up to 4 lead drivers who live at the same address for rental cars and courtesy cars - provided that none of the rentals or loans are at the same time.
Please check all terms and conditions before buying. If you need further assistance with finding the right policy for you, our customer service team are ready to help. Call us on 0118 321 8197 or contact us through our webchat service via the green tab at the bottom of any page on our website.