Sally Wilson
Sally is a key member of the MoneyMaxim editorial team. She is a frequent hire-car user and often goes on holiday with her family. With an interest in getting great value for money, Sally shares her hints and tips for travelling and insurance.
11 July 2022
What is the Difference Between Car Hire Excess Insurance and a Policy Bought at the Rental Desk?
Car Hire Excess Insurance - Is it better than what is offered at the rental desk?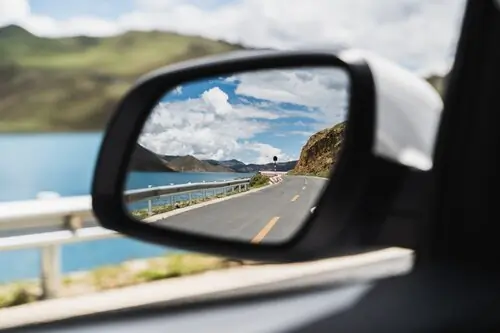 When you hire a car there are three main insurances you must have before you drive the rental car away. These are Collision Damage Waiver, Theft Waiver and Third Party (or Liability) insurance. Once you have those in place then you can decide which further cover you wish to include for added peace of mind.
Cover for your Car Hire Excess
One of the biggest reasons why renters want additional insurance is to cover the excess that they may be liable for. This is an excess on the CDW and Theft parts of the main insurance. These excesses often top €1000 and most people feel uncomfortable with the possibility of a bill that large.
There are two easy ways of dealing with an excess - Car hire excess insurance or an additional insurance package bought at the desk. But what is the difference between the two?
Car Hire Excess Insurance
Car hire excess insurance is a completely separate policy which covers you (not the car) and has nothing to do with the rental company. They work on a reimbursement basis so, if you had to pay out an excess, you can reclaim the funds through the policy. Policies through the MoneyMaxim Car Hire Excess Insurance comparison service start at around £2 per day.
Car Hire Insurance from the Desk
If you buy additional insurance at the desk you will usually find it removes the excess so you don't have to leave as large a hold on your credit card. These packages can add from £5 to £25 per day extra on to your bill.
What are the other benefits of each option?
Car Hire Excess Insurance – All the polices available through our service also cover the areas which are often excluded from the CDW – mirrors, glass, tyres, wheels, roof and underbody of the car. Through one of these policies you can also be covered for additional parts including lost keys, misfuelling, towing and admin fees. The claims process is simple and you can usually expect to have your money refunded before your credit card bill is due for payment.
Car Hire Insurance from the desk – Many car hire companies offer a variety of extra insurance. By opting for an 'excess-free' package you are not necessarily getting anything else with it. Tyres, wheels and glass cover are often an additional expense – if indeed it is offered at all. Insurance for towing or lost keys may also be separate policies. If you do take out cover at the desk, it can remove the need for additional paperwork should an incident occur.
Why opt for Car Hire Excess Insurance?
Cheaper
Covers many aspects in one package
Annual policies are available to cover more than one hire
Why opt for Car Insurance at the Desk?
Less paperwork
Can involve less 'conversation' at the desk
May be your only option – or compulsory - if you do not have a credit card, or you are a younger or older driver.
In summary – if you have the main insurances of CDW, Theft Protection and Third party in place, then additional insurances are normally optional. Some car hirers prefer the cheapest option, some would rather not have a large hold put on their credit card for the excess. It is a personal choice.
If you are renting a car in the US or Canada, there are CDW and SLI policies also available through our service. We are on hand to assist you if you have any queries regarding your car hire insurance especially if you are unsure of what cover you need. Our friendly team are ready to answer your queries via telephone on 0118 321 8197 or via our webchat service.