Sally Wilson
Sally is a key member of the MoneyMaxim editorial team. She is a frequent hire-car user and often goes on holiday with her family. With an interest in getting great value for money, Sally shares her hints and tips for travelling and insurance.
20 December 2016
Specialist travel insurance helps those on a trip of a lifetime
We can help you find travel insurance to cover activities and sports on your adventure holiday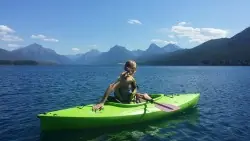 With the start of a new year, many of our thoughts turn to what we would like to achieve in the coming twelve months. For quite a few, some time away comes high up on the wish list and this year perhaps you are looking forward to a holiday with a difference. Whatever you decide to do, or wherever you choose to go, it is essential that your travel insurance covers you for all your requirements.
There are many companies out there that specialise in providing tailor made holidays or you can organise it yourself. Build your vacation around your family, your interests or a long held wish. Hopefully we can inspire you with some of our suggestions.
Animals are always a big draw particularly with younger members of the family. Costa Rica boasts one of the highest biodiversities on the planet. Hidden amongst the foliage of the rainforest you can discover the dazzling Scarlet Macaw and the striking Margay wildcat along with hundreds of beautiful species of butterfly.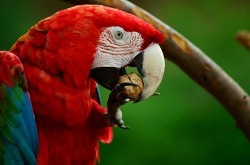 If bigger wildlife is more your thing than head to South Africa for the chance of a safari amongst the large beasts of the African Plains. For marine life, go whale watching in Canada or try scuba diving amongst the fish in the Galapagos Islands. You may spot a tortoise or even the multicoloured Sally Lightfoot crab. Very different from the crabs you find along the British coastline!
You could consider an alternative form of accommodation if you usually go for a standard hotel or villa. There are camping holidays available all across the world. In the USA you can opt for an organised trip that takes in several destinations and all you need is your sleeping bag.
Prefer a bed? How about island hopping by boat? The Caribbean and the Greek Islands are both great locations to climb onboard and travel between some of the most stunning holiday resorts. Add extra watersports and try your hand at kayaking or surfing. You can find instructors in many beach or lakeside destinations.
For more unusual forms of holiday transport there are cycling holidays in Peru or Spain or have you considered a horseback riding vacation? These are available to suit everyone from beginners to the expert rider. Choose from locations such as Ireland, the USA or even Mongolia.
With any holiday there is always the option of adding in a day's activity, even if it is just a break from lying on the beach. Whether it be a trip in a hot air balloon, a spot of abseiling or hiring a mountain bike for the day, make sure you read all the terms and conditions of any policy carefully as many more dangerous sports or activities are not covered as standard with travel insurance.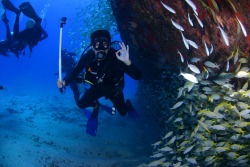 That special holiday can still be possible even if you or your loved one are unfortunately suffering from a long term illness. There are companies that specialise in providing travel insurance for those with a pre-existing medical condition. Cover is available for those living with heart disease, diabetes or cancer for example.
If you are travelling far afield for your holiday, do ensure that you have taken the necessary measures to protect your health. The NHS offer assistance when it comes to deciding which vaccinations you will need. Be prepared as, although some are free, several have to be paid for and booked well in advance of your travels.
Learn a new skill, take the family on a dream holiday or fulfil an ambition - this could be the year. Let us help you find the travel insurance to get you there.
All images courtesy of Pixabay