Mark Bower
Mark founded MoneyMaxim in 2008, with the aim of delivering an impartial and independent service. Mark is a regular money saving expert in the press and writes regular news and articles for the MoneyMaxim news pages sharing his views on banking, personal insurance and the utilities (gas, electricity, mobile and home phones, broadband and pay TV) market with customers.
16 November 2021
Car HIre in 2022 - Our Four Top Tips to Get You on the Road
Finding a great car hire deal is going to be tricky this year as a result of the global car shortage - we share our top tips on how to find the best deals in the current environment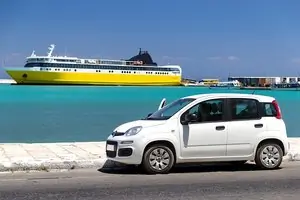 Over the next few weeks you will start to see all sorts of scare stories relating to car hire shortages in the coming months - and whilst there will certainly be some truth behind them - you can protect your 2022 car hire by acting now and getting ahead of the game.
Without any doubt there will be a shortage of hire cars available right through this year and into 2023. Families, couples and larger groups are all preferring to travel within their own social bubble - and, as we wrote earlier this month, the global shortage of new cars driven by the computer chip shortage are combining to ensure that there will be many more drivers looking for a hire car than there are cars available to rent.
And when that happens it drives prices skywards fast. Recent research we have carried out is indicating that prices this winter are running 3 or 4 times higher than they were in November 2019.
So what can you do to make sure you get the best deal on a rental car in the coming months?
Compare your flight and holiday prices together before you book
In the past the main cost of travelling to foreign climes used to be the plane tickets. Now it's often the car hire.
For example - two weekend flights to Geneva in January would cost £90 (22nd - 29th January). A modest economy sized car through the French side of Geneva for the same period is currently over £250, and through the Swiss side of the Airport £555.
Therefore we highly recommend comparing prices as a package. However don't just use the 'chosen' partner of your airline - airlines often charge more for car hire than specialist sites as it's an easy way for them to cross sell to unsuspecting users and increase their profits. ' For example - exactly the same VW Polo from Alamo at Geneva (Swiss side) for those January dates is almost 10% more through Ryanair than through our in-house broker Clarify, with Ryanair charging £607.
Think about different airports when travelling to your destination
Try different airports if you can. There are far more car rental companies than airlines so there tends to be more variety in car rental prices from location to location - so, if you are able to fly to two or three airports to reach your destination, try all options.
A cheap local car hire supplier in one gateway airport can often make all the difference to the cost of your break.
Fly in later, fly out late, and use airports with more flights
This tip is borne out of the experience of one of our team members.
They had an early morning flight booked which arrived at about 8.00am. They booked early and had a great car rental deal for a 9 seater costing £250.
The airline then cancelled the flight and rescheduled it to later in the day. This meant the car had to be rebooked - and whilst the flight change was free. the new car hire booking was £400 more expensive.
Had the original flight been arriving at lunch time and the car hire booked for that time, it may have been possible to find a flight arriving earlier in the day. Then the original car rental package could still be retained - even if it meant having a coffee at the airport on arrival before collecting the car.
The opposite also applies - if you book your car hire return time as late in the day as possible you can always return the car early (do let your rental firm know if you plan to do so though) - and it's going to cost no more. It might give you more flexibility if your flights do change.
Book early, Book early, Book early
We cannot say it often enough especially at present.
Car hire prices over this winter are currently up to 4 times the price they were pre Covid. Next summer's rates are, depending on the destination, running at similar levels.
Additionally car hire firms are currently sitting in one of two camps. Those who have increased prices to a degree - but are currently offering the cheapest rates in the market - or those who are expecting prices to rise in the coming months and have already increased their prices to the rates they are expecting to be able to charge nearer the departure dates. They would prefer to have no bookings now - wait until the cheaper suppliers have sold out - and then be the only option available.
This example for car hire in Faro shows the situation well, using a hire date from the 28th August to the 28th .
What hiring a car cost in 2019: VW Polo - £66.71
Competitive car hire companies today: £181 - £219
Companies who are priced at expected rates for next summer: £408 - £577
Whilst rates are clearly already a lot more than they were booking at - now appears to be your best bet if you want a rental car this year. Compare car hire prices with Moneymaxim now.
Remember also that with many car rental brokers - including our in-house sister company ClarifyCarHire - you can benefit from free cancellation - which means, if prices do come down, you can rebook free of charge at the lower rate. Another advantage with Clarify is that you only pay a small deposit today meaning you can guarantee your car without having to pay in full now.