Sally Wilson
Sally is a key member of the MoneyMaxim editorial team. She is a frequent hire-car user and often goes on holiday with her family. With an interest in getting great value for money, Sally shares her hints and tips for travelling and insurance.
20 October 2015
Last minute deals for car hire insurance still available for October half term
If you are going away this half term we can help find a car hire excess insurance policy to suit you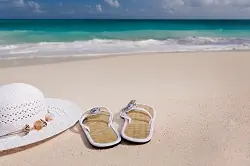 Half term is on the horizon and for many people it is the last chance to catch some sun before the end of 2015 and we all get caught up in the whirlwind of Christmas. If you have already booked an escape abroad this October and are hiring a car, it is still not too late to compare car hire excess insurance for your hire car.
Even if you have booked an all-inclusive deal, you may find when you reach your destination that you wish to explore your surrounding area. Should you decide that four-wheels are needed to get you around then we can help you get a good deal on your car hire. And as the car hire excess insurance policies we compare are daily policies you need only pay for the exact time you have the vehicle. Most of them can be purchased right up until you pick up your car, and all until the day before.
The summer has well and truly left us here in the UK and the arrival of all the festive goodies in the shops can result in weeks of over excited children. This term can also be the last chance to take teenagers away before the hard work of exam revision begins in earnest. If you haven't booked anything yet there are plenty of options for great places to visit for the October half term.
Most people will be looking for short flights as it is only a week long holiday. Perhaps you may be looking to visit the beaches of Tenerife or Majorca. It is also worth considering somewhere like Egypt which in the height of summer is often too hot for young children. In October the temperatures are more tolerable. But if you have older children who are happy on longer flights then the sun is pretty much guaranteed to be out in Florida or Dubai. If you are hiring a car with younger children while on holiday please be aware of the car seat regulations where you are travelling.
As parents are facing fines for taking their children on holiday during term time, half term holidays are becoming more popular. Unfortunately this can mean increased prices for holidays and flights as companies take advantage of the situation. By using our comparison services for your car hire and insurance and for your travel insurance you can cut down the cost of your holiday making that last sunny holiday of the year more enjoyable.