Sally Wilson
Sally is a key member of the MoneyMaxim editorial team. She is a frequent hire-car user and often goes on holiday with her family. With an interest in getting great value for money, Sally shares her hints and tips for travelling and insurance.
12 June 2018
High excesses the norm when it comes to Car Hire in Italy and Ireland
We explain your options so you can make an informed choice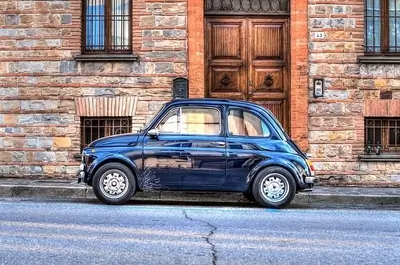 Concerned about the high excess on your car hire?
When you hire a car from a UK or European car hire company, you will usually find the main legal insurances are included within the price you are quoted. These main insurances are:
Collision Damage Waiver (CDW)
Theft Protection
Third party Liability Insurance
However, there is often an excess on both the CDW and Theft Protection parts.
In some countries these excesses can be so high they can really take the shine off your holiday. It may feel a worrying amount to be responsible for. Italy, Ireland, France and Australia are four of these countries.
As examples you could be held liable for €3,000 in Italy for a standard family car, while hiring a Australian convertible could see you liable for over Aus $8,500.
In Italy there are often higher excesses for claims for theft and when you drive in the south of the country.
So what can you do?
Option 1 - Do nothing
Not taking any additional cover could end up being the most expensive decision over all. If you had an incident, you could be liable for the full amount of your excess and for any damage to the areas excluded from the CDW.
The underbody of the vehicle is commonly an exclusion. Some roads in Australia are not in the best condition and rocks on the road can cause huge amounts of damage to the underside of a car.
Option 2 - Take out an excess waiver at the desk
This is the most expensive option upfront. However most of the waivers offered at the desk will remove or reduce the size of the excess. Companies may offer other optional insurances to cover tyres, glass or breakdown at an additional cost to the excess waiver.
If you are hiring in Southern Italy, you may not be offered the option of a theft waiver at the desk. This is because the incidences of car theft in the area are quite high.
Option 3 - Purchase an independent excess insurance policy
These are reimbursement policies. If you have an incident and your credit card is debited, you can reclaim the money through the insurance. These policies also offer additional cover for areas such as wheels, tyres, glass, misfuelling and towing.
Car hire excess insurance policies through the MoneyMaxim comparison service provide European daily policies from just £1.67 per day. You can buy up to 6 months ahead and the policies, for the peace of mind they deliver, offer fantastic value for money.