Mark Bower
Mark founded MoneyMaxim in 2008, with the aim of delivering an impartial and independent service. Mark is a regular money saving expert in the press and writes regular news and articles for the MoneyMaxim news pages sharing his views on banking, personal insurance and the utilities (gas, electricity, mobile and home phones, broadband and pay TV) market with customers.
17 February 2017
Excess insurance is now available for more luxury cars.
Struggling to find car hire excess insurance for a high value car? We could have you covered.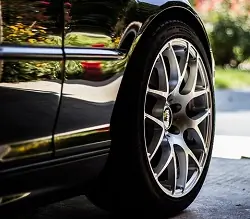 If you enjoy driving premium models when you rent a car, perhaps you have found it difficult to find a car hire excess insurance policy to cover it.
Recently several companies have increased the maximum value of a car which can be covered under their policies which means there is more choice available on our Excess Insurance Comparison Service. Now you can find more policies which will allow you to insure the higher excesses which come with the higher value cars, with policies covering cars worth up to a very respectable £120,000.
So perhaps you are looking to hire a special vehicle for a birthday, wedding or other special occasion? Or maybe you have an important client to see? You like renting a car similar to the one you have at home? You may just be more comfortable driving one of the luxury brand cars. Now we can offer an excess insurance that will mean you won't be out of pocket should you have an accident, or your car be damaged whilst in your care.
Unlike standard car insurance the price of car hire excess insurance policies do not increase with the value of the car - although you do need to make sure that the excess that would be charged in the case of an incident would be covered by the policy limit. This is unlikely to be a massive issue, as policies that come with a car value limit of £75,000 or more tend to have excess limits of over £5,000 in any event.
Many companies available through our insurance comparison service offer maximum market value limits of £65,000 and over. Do check the policy wording though as although most companies will cover them a few have exclusions if the car is considered to be prestige or high performance.
There are exclusions with all policies that limit the use of the car for standard road use - so no race or track day cover or offroading in the Range Rover I am afraid!
Some of the more popular premium models which can now be covered include the BMW X6, the Lexus RX450h and the Range Rover Vogue.