Mark Bower
Mark founded MoneyMaxim in 2008, with the aim of delivering an impartial and independent service. Mark is a regular money saving expert in the press and writes regular news and articles for the MoneyMaxim news pages sharing his views on banking, personal insurance and the utilities (gas, electricity, mobile and home phones, broadband and pay TV) market with customers.
7 December 2021
We name this year's Christmas car hire hot spots
Don't leave it too late if you are looking for car hire this Christmas - especially if you are looking to hire in these hotspots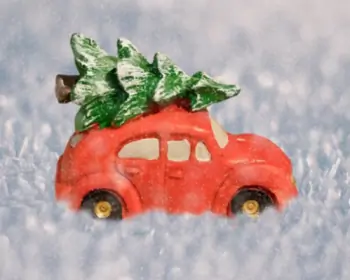 There are a multitude of reasons why car hire demand will outstrip supply this year, but in some destinations it's even more important to get your car hire booked as soon as possible.
Without dwelling on the industry wide shortage of rental cars - these are the extra factors that will be driving up prices steadily as we get closer to the festive season and that will no doubt lead to cars being totally unavailable.
If recent trends can be relied on. prices will now start rising steadily with a real rush being seen about the 17th December. Get in early to avoid disappointment.
Families Getting Together Again
This is driving demand in destinations both abroad and in the UK.
In the UK the demand comes from expats returning home and - whilst particularly prevalent in the large gateways such as London Heathrow, Gatwick, Manchester and Glasgow - it is also being led by us Brits travelling around the country. If you or your family will need a car this festive period please start searching now.
Abroad - Ireland, the Spanish Costa and the Algarve are peaking - driven both by families travelling to see relatives who are living abroad, but also by holiday home owners who are making a long-awaited return to their property abroad.
The Ski Season
At this current moment skiers and snowboarders appear to be holding their nerve and, despite recent Covid developments, cancellations (with the exception of Switzerland) have been few. The ski resorts have already started opening with Christmas and New Year always being a peak period in the winter calendar. We have seen a growth in demand through the Italian airports in particular.
One development this year is the new filter we have introduced on our sister site Clarify Car Hire which shows hire cars with winter tyres or snow chains - an invaluable tool for those heading to the slopes.
Winter Sun
The Canary Islands in particular are heating up. On the Canaries a number of rental firms have closed until Spring next year - which has further reduced supply - so getting a car booked is important if you are heading in that direction.
If you think you will need a hire car in the coming few weeks please do compare car rental prices today to ensure you are at the front of the queue when it comes to getting the vehicle you want.