Sally Wilson
Sally is a key member of the MoneyMaxim editorial team. She is a frequent hire-car user and often goes on holiday with her family. With an interest in getting great value for money, Sally shares her hints and tips for travelling and insurance.
8 November 2023
Protect your Rental Car Against the Perils of Winter Driving
How can car hire excess insurance help you this winter?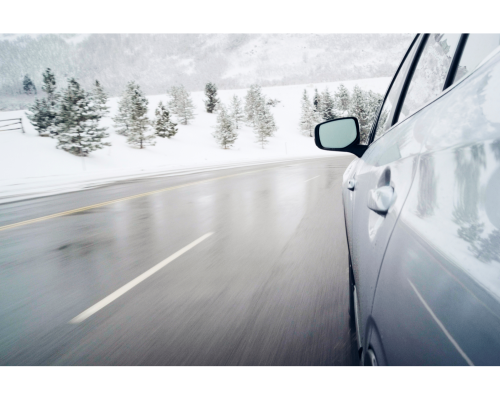 Over the Christmas period a large number of people are heading either home or on holiday to spend quality time with family and friends. Many will be hiring cars. And over the next few months others may be making for the ski slopes where a rental car is the ideal way to get from the airport to the hotel with all the luggage. A large bill at the end of a trip can be a real sting in the tail so why not get a quote for car hire excess insurance and find out how you can protect your rental car from as little as under £2 per day.
When you rent a car it usually comes with a Collision Damage Waiver and a Theft Waiver which mean that you are not responsible for the whole cost of the car should it be damaged or stolen. There is, however, normally an excess on both parts which you are liable for and also areas of the car which are not covered by the CDW. These areas include the wheels, glass, roof and underbody. A small scratch to the car door, a dent on the roof from a falling stick or a scrape on the hub caps could all see you with charges at the car hire desk when you return your vehicle.
With any amount of driving there is always the possibility of an accident but with slippery roads and harsh winter weather, the chances increase. By taking out a car hire excess insurance policy you can claim back your costs if you are charged for the excess or for those areas typically not included in the collision damage waiver.
During the colder months many roads are gritted so chips on the windscreen caused by pieces flying up are not uncommon. Winds bring down more branches and cause more debris on the road which can lead to punctures and damage to the underside of the car. All these areas can be covered by a car hire excess insurance policy.
Rain, snow and ice can all make driving hazardous and heighten the risks of skidding, collisions and damage to the rental car. An excess insurance will help but you can also lessen your chances of losing control on the roads by renting a car with winter tyres included. Winter tyres offer better grip on roads which are wet or snowy.
If you do not have a collision damage waiver or a theft waiver included with your car hire then we may be able to help here too. Use our car hire excess insurance comparison service to find the insurance you need. We have a number of providers so you can compare policies to find one that suits your needs. With excess insurance in place you can drive your rental car with confidence this winter.