Sally Wilson
Sally is a key member of the MoneyMaxim editorial team. She is a frequent hire-car user and often goes on holiday with her family. With an interest in getting great value for money, Sally shares her hints and tips for travelling and insurance.
25 April 2018
Car Hire in Iceland - Find Sand, Ash and Gravel Protection to cover your Rental
Enjoy taking in the amazing scenery of Iceland with car rental including sand, ash and gravel cover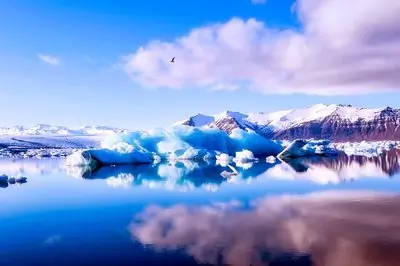 Iceland has become a very popular holiday location over the past number of years. It has a unique landscape and many natural sites of interest. From the awesome fountain geysers in Strokkur to the striking Blue Lagoon in Grindavik to the mystical Maelifell Volcano, Iceland can be quite an adventure!
Car hire is an excellent way of getting around especially as many of the favourite locations for visitors are situated a good few miles apart. Many people may be aware that, because of Iceland's terrain, sand, ash and gravel can be an issue, particularly for the paintwork of the car. However, this should not put you off hiring a car there. One way to overcome any concerns is to consider additional insurance that will protect you if your car hire should be damaged by either sand, ash or gravel.
If you are planning to hire a car in Iceland and would like this extra insurance, there are a few options available to you.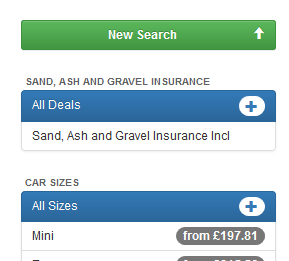 Some car hire companies will offer extra insurance at the desk. Clarify Car Hire, a sister company of MoneyMaxim, now has a special filter which pops up when you request a rental car in Iceland. This filter allows you to tailor your results to show prices including the sand, ash and gravel cover, giving you a clear idea of the cost before you book. Buying a policy from the car hire company has the advantage that you will not have to pay for any damage when you return the car, but the downside is that they can be fairly pricey.
Alternatively, by running a quote with the MoneyMaxim Car Hire Excess Comparison Service you can find car hire insurance that will reimburse you for damage caused by sand, ash or gravel as long as these are not listed as exclusions on your Collision Damage Waiver policy.
If sand, ash and gravel damage are exclusions listed on the insurance with your car hire, then there is a further option. Carhireexcess.com and Insurance4CarHire are two of the companies, available through the service, which will cover you for damage which falls outside the boundaries of the Collision Damage Waiver section of your car hire insurance.
All the policies via the MoneyMaxim service work out cheaper per day than insurance at the desk, however they do work on a reimbursement basis. You would need to pay for any damage and then claim the funds back from your chosen insurance company.
Between 2002 and 2017 visitor numbers through Keflavik airport rose tenfold. This may feel like Iceland is likely to be very crowded but, remember, it is a vast country and if you travel with a hire car, you can easily feel like you are the only one on the road.