Mark Bower
Mark founded MoneyMaxim in 2008, with the aim of delivering an impartial and independent service. Mark is a regular money saving expert in the press and writes regular news and articles for the MoneyMaxim news pages sharing his views on banking, personal insurance and the utilities (gas, electricity, mobile and home phones, broadband and pay TV) market with customers.
11 January 2022
Brits start booking in droves for 2022 holidays - how to make sure you are not caught out
Holidays are back - and early booking will be critical if you don't want to compromise too much on your 2022 break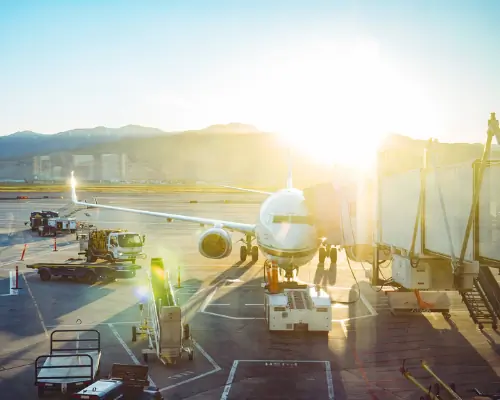 Way back in November when Omicron was still just a letter in the Greek alphabet we offered our thoughts on the best ways to book a car for 2022 holidays - and it all still stands true. But since the new variant appeared what has changed - and how might those changes affect you?
Bookings for 2022 had stalled - until last weekend
For obvious reasons the emergence of Omicron meant almost everyone paused planning holidays - at least in the short term - and that also meant that the slow but steady uptick in prices paused too. However this has now come to an end - and holidays of all shapes and sizes are back on the cards.
Prices are probably as low as they are going to be - and, with rebooking or cancellation options available with many airlines, accommodation providers and car hire firms (including our in house partner Clarify Car Hire, there has probably never been a better time to plan a holiday with flexibility built in.
The Government plans for travel to be much easier in 2022
With pre-departure tests already in the rear view mirror for travellers to the UK and day two PCRs having been replaced by lateral flow tests, travel is already simpler for returning to the UK. Furthermore Transport Secretary Grant Shapps has said he think border testing has outlived its use and has committed to ensuring a "stable system is in place for 2022".
This is building confidence in both the travel industry and holidaymakers that booking for 2022 is not the gamble it was over the past two years.
More flights are on the cards
Airlines are expecting an uplift in travellers - Easyjet have already announced they are putting on another 1.1 million seats from London Gatwick alone for the summer and other airlines are expected to follow as demand picks up. However, like car hire firms, airlines are running much smaller fleets than they were pre-pandemic so availability is likely - at some point - to become limited.
Car Hire supply continues to be limited
The car hire supply issues we have already reported are not expected to abate until the end of the year. We highly recommend booking as soon as your flight is booked - ideally search for car hire using a company which only asks for a small deposit now - and offers free cancellation - so you can always switch to a cheap deal if one does appear.
Short breaks are back with a bang
In the past few days one thing is clear - short breaks are back - the multiple testing regime was a real put off for those going away for a long weekend - but the changes announced last week have made a real difference - and even at this time of the year we can see a big bounce back in this type of break
According to Easyjet research more than half of the UK (55%) are saying that they are planning to take more than two holidays this year, 50% saying they will go on more holidays in 2022 than they normally would and a third planning to spend £1000+ more than usual on their 2022 holidays. Following plans being disrupted by travel restrictions across Europe it isn't surprising that huge demand is anticipated.
June 2019 was the last time the majority of us Brits have been abroad - so, if you are planning to travel, our tip is - get planning now - make the most of flexible booking options - and start looking forward to a holiday in the coming months.