Mark Bower
Mark founded MoneyMaxim in 2008, with the aim of delivering an impartial and independent service. Mark is a regular money saving expert in the press and writes regular news and articles for the MoneyMaxim news pages sharing his views on banking, personal insurance and the utilities (gas, electricity, mobile and home phones, broadband and pay TV) market with customers.
10 February 2020
Way to keep your fuel bills down, both now and into the future
Make sure you have taken the right steps to keep your energy bills as as low as you can - before the impact of Ofcom lifting the price cap on standard tariffs hits home.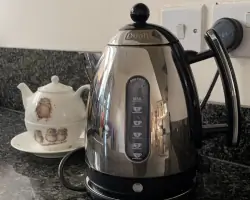 In a move that will see energy bills increase by up to 9% for about 15 million households across the country, Ofgem, the energy regulator has substantially increased the price cap on standard tariffs.
From April 2021 the price cap is increasing from £1,042 to £1,138 for the 11 million users who are on a standard dual-fuel energy tariff, and from £1,069 to £1,156 for 4 million customers who are on prepayment meters.
Price increases in the wholesale markets, together with a new £23 charge to help protect the energy companies from bad debts caused by customers being unable to pay for their bills during the pandemic, are behind the rise.
However whatever the reason for this increase it should act as a spur for us to all review our current energy arrangements and make sure we are getting the best deal we can.
Use our 5 step plan to make sure you are keeping your energy bills down
The first thing is to check the tariff you are on is delivering for you. Run a quote through our energy comparison service and you will quickly see if you can make a saving. As a general rule of thumb if you are not on a fixed tariff now, or have not reviewed your arrangements in the past twelve months you could well be paying over the odds.

Check that your home lighting is energy efficient. Have a walk around your home, inside and out and check every bulb is low energy. One of our team spotted a big saving could be made by changing the the security floodlight in their garden. Replacing the unit with an LED equivalent costing less than £20 not only cuts power usage by 90% but also means expensive bulbs no longer need replacing every few months.

Check whether your home appliances such as washing machines, tumble dryers and dishwashers have timers - allowing you to set them up to run overnight. The other way of course is to switch them on just before you set off to bed. If that works for you consider a electricity tariff that offers lower costs during the low demand night time period.

Check with your energy provider as to whether they are currently offering special deals aimed at making your home more efficient. Whether it's offers on boilers, insulation or smart home devices they are always worth keeping an eye out for.

Finally and probably the biggest win if you qualify and and are in a position to take advantage of it is the government's Green Homes Grant. It is designed to offer financial support to pay for work which improves the energy efficiency of their homes. It is scheme focused on English householders, and whilst there have been teething issues in the schemes launch (it has been extended to March 2022 as a result) it can offer a big contribution if you are planning to insulate your house, or switch your boiler for a greener one. It offers households up to £5,000, or £10,000 if they claim benefits, to pay for projects that should make your home more fuel efficient.