Sally Wilson
Sally is a key member of the MoneyMaxim editorial team. She is a frequent hire-car user and often goes on holiday with her family. With an interest in getting great value for money, Sally shares her hints and tips for travelling and insurance.
22 November 2016
Rent a Motorhome and discover the great country of Australia
Motorhome hire excess insurance can dramatically reduce the cost of an accident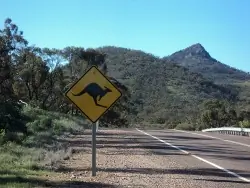 Australia is the perfect country in which to hire a motorhome. With its seemingly endless landscape and a wealth of stunning locations to visit, hiring an RV is the ideal way to enjoy exploring this vast nation at your leisure.
Many motorhome hire agreements will come with the standard insurance but these will still often leave you with a large excess to pay should you unfortunately be involved in an incident. By comparing Motorhome Hire Excess Insurance with MoneyMaxim, you can reduce that excess payment to just £100 or even to nil.
Most roadtrips through Australia are much longer than your average car journey and therefore these Motorhome Hire Excess Policies can cover trips up to 65 days in length. That gives you more than two months to explore the boundless stretches of open road that are waiting for you.
These policies do not just cover the excess on your standard Motorhome Insurance. They also provide protection against claims relating to glass, wheels, tyres, mirrors, the underbody and the roof. If a piece of stone flies up and cracks the windscreen of a motorhome, given its size, it can be a very costly repair. Motorhome Hire Excess Insurance through MoneyMaxim is an easy way to shield against a large bill at the end of your holiday.
If you are looking for further ways of reducing the price of your Australian road trip, some companies can offer amazing deals if you are prepared to be flexible with your plans.
Policies can also cover you for lost keys and towing costs but do be aware that they will not protect you against damage to the interior of the vehicle. Make sure you stow items away safely, close cupboard doors and be certain any loose items are secured. It is your responsibility to look after the contents of the motorhome as well as to take care when driving. If you are new to motorhomes, there are several checklists you can follow to ensure a safer journey.
Drivers can be covered between the ages of 21 and 84 with a Motorhome Hire Excess Policy so this holiday is possible for all the family and, if you are thinking of making the trip with family or a group of friends, the policies can cover any number of drivers as long as they are named on the motorhome hire agreement. So what are you waiting for? If you have any questions please contact us here at MoneyMaxim and we will be delighted to help you arrange your roadtrip in beautiful Australia.