Sally Wilson
Sally is a key member of the MoneyMaxim editorial team. She is a frequent hire-car user and often goes on holiday with her family. With an interest in getting great value for money, Sally shares her hints and tips for travelling and insurance.
17 May 2022
Plan Ahead for your Holiday Car Hire and Car Hire Excess Insurance
Don't leave booking your car hire until it is too late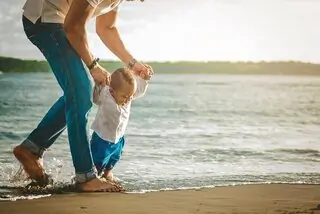 After two years of travel misery, we are now able to dust off the suitcases and dig out our passports. But, if you are hoping to get away this year, don't hold off booking your holiday and that most definitely includes your car hire.
As BBC Transport correspondent Katy Austin remarked "people trying to book summer trips or hotels at the last minute might find their options limited as lots of other people have got there first."
There has been a huge rise in car hire bookings and, coupled with the ongoing car hire shortage, it has meant we are seeing rising prices and, in some cases, customers unable to find any cars available.
What is happening with car hire in 2022?
A number of our customers have been affected by the increased demand for car hire. These are just a few examples of recent customer experiences.
Price Rises - Michelle needed an SUV for the USA. After searching and comparing quotes she realised she had to pay more for her one rental car this year than she had done for two seven-seaters the year before Covid arrived.
Missing out on Cheaper Prices – One customer ran a quote for car hire in Ibiza for June this year but chose to wait a month before booking. In that time the cost of the car hire package went up by £100!
No Cars – We have had a couple of customers unable to find the car they want at Almeria airport. We are forecasting more issues with supply at other popular pick-up locations particularly on holiday islands such as Majorca.
Thinking of waiting for car hire prices to drop?
You might want to reconsider. The semi-conductor issue – one of the main reasons for the car shortage – is not likely to work itself out until 2023, possibly rolling over into 2024. With cars being booked out rapidly, we are not expecting to see the usual raft of last-minute deals.
Worried you will miss out on a better deal by booking your car hire early?
Our sister company Clarify Car Hire offers free cancellation up to 48 hours before pick up. There's nothing to stop you booking and continuing to browse – just in case you can find a cheaper car hire offer. And another plus? Clarify Car Hire only ask for a small deposit to get your rental car reserved which can give you peace of mind that you have transport for your holiday covered. The rest is only paid when you pick up the car.
Do I need to buy my car hire excess insurance early too?
The good news is that you just need to buy car hire excess insurance before you pick up your car hire. By using our vehicle excess insurance comparison service you can browse the different quotes that fit your hire to find a policy that you are happy with. Excess insurance is also available for motorhomes too.
If you experience any issues with your car hire search then we would be very happy to help. Call us on 0118 321 8197.