Sally Wilson
Sally is a key member of the MoneyMaxim editorial team. She is a frequent hire-car user and often goes on holiday with her family. With an interest in getting great value for money, Sally shares her hints and tips for travelling and insurance.
30 June 2017
Overcharged for repairs to your hire car? We explain your options.
Your hire car insurance may not cover all types of damage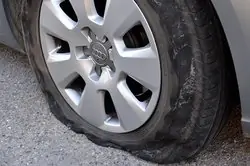 A recent story in the press may have caused confusion amongst car hire customers. When hiring a car - particularly within Europe - most will come with the standard insurances included. These are:
Collision Damage Waiver (CDW)
Theft Protection (TP)
Third Party (Liability insurance)
However, the article explained that some customers were being faced with large repair bills. We wanted to help customers understand why this was and how they can protect themselves with an Independent Car Hire Excess Insurance policy.
Would customers be covered for repair costs through their CDW?
Many claims would be - but unless you have excess insurance, or have bought cover at the desk, you would be liable for the first part of a claim - and as that 'excess' can often be around £1000 you will bear the full cost in many instances, and a good chunk of it in other.
Also whilst CDW covers damage to the bodywork of a car there are parts of the car when damaged in minor incidents that are excluded.
So what areas of the hire car are not covered by CDW?
All CDW policies vary so it is important you check the details of yours carefully. The areas most often excluded are:
windscreen and glass
mirrors
roof
underbody
wheels
tyres
For example, if you chipped a windscreen or punctured a tyre these will, quite likely, fall outside of your CDW cover and therefore you would be liable for the total cost.
How can customers protect themselves against repair costs?
Through our independent car hire excess insurance comparison service there are reimbursement policies available that will not only cover the excess on your CDW and theft insurance but can also cover those areas mentioned above. You would be able to claim the cost of any repairs back through the policy.
What can a customer do if they think they have been overcharged for repairs?
If you take out a policy to cover the excluded areas, you would be able to claim the costs back and therefore it will normally be up to your insurance provider to challenge any costs. You can of course challenge the car hire company if you feel the charge is unreasonable, but often you are in a position of little power when you are presented with the bill.
If you do not have a policy, then you would need to pursue your complaint through legal channels or approach the European Car Rental Conciliation Service - if your rental is within Europe and your hire company is a member.