Sally Wilson
Sally is a key member of the MoneyMaxim editorial team. She is a frequent hire-car user and often goes on holiday with her family. With an interest in getting great value for money, Sally shares her hints and tips for travelling and insurance.
30 March 2022
Seven Ways to Save on Car Hire
Get a cheaper deal on your rental car with our seven money-saving tips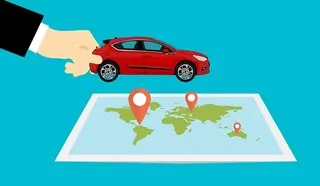 Are you looking for a cheaper deal on your car rental? Car hire prices have risen recently - much of the rise in car rental rates is due to the knock-on effect of the pandemic - but there are still ways in which you can cut the cost of hiring a car for your holiday without having to cut corners .
1 - Compare Car Hire
We all want to get the best deal for our car hire and know that comparing prices is how to do this but it can be time-consuming to enter the same details over and over. We make this task easier and quicker with our car hire comparison service. Many of us are aware of the major players in the car hire industry but there are many others you may not have heard of. By using our car hire comparison service, we show you prices for a range of companies - from premium to budget - that have cars available for your dates and location. There are also filters to help you narrow down your search.
2 - Book Early and Use Free Cancellation
Car hire prices change depending on supply and demand. Although you may feel that you could get a better deal by holding off your booking, there is the risk that cars will run out - particularly in the current climate where some rental companies are short of cars. If you book your car hire early you will not only have secured your rental for your holiday but, if you choose a package with free cancellation, you can also keep an eye out for a better deal that may come along. Our car hire comparison service allows you to filter your search results for car hire packages with free cancellation.
3 - Buy Excess Insurance
It is important to make sure you have sufficient insurance for your car rental needs. Most car hires within Europe come with the main insurances of CDW, Theft Protection and Third Party cover. Before you travel make sure you know what insurance you have and whether you need to 'top up' your cover. If you are hiring in the Americas then there are a few more points to consider. If you are unsure what insurance is included in your hire then a quick call to the car hire company can often help.
If you have the main insurances in place then you may want to think about buying car hire excess insurance which can reimburse you for the excess you are liable for. These policies can also reimburse you for the cost of damage to areas such as the windows, mirrors, tyres, wheels, roof and underbody - often all areas excluded from the CDW. Rather than opting for an additional car hire insurance policy at the car hire desk, why not run a quote for an independent car hire excess insurance policy using our comparison service. You could be paying around £1.80 per day as opposed to closer to €15-20 per day with a desk-bought option.
4 - Get the Best Mileage Deal
The best mileage deal for you will depend on how much driving you intend to do whilst you are away. If you will be using the car primarily for driving to and from the airport whilst spending the rest of the time within your resort, you may want to consider a car hire with a limited mileage. These can often be cheaper than unlimited mileage packages. However, if you are likely to use the car for more day trips which would take you over a limit then be careful as you can be charged quite heftily for any miles you go over your limit. If you are unsure how much driving you will be doing, an unlimited mileage car hire may be the safer choice.
5 - Choose a Fair Fuel Package
Opt for a fuel policy that doesn't leave you short changed. This usually means choosing a 'same to same' package – for example you pick the car up with a full tank and return it with a full tank. We would always recommend taking a photo of the fuel gauge when you pick up your rental car – especially if it is something like half to half where the amount is open to interpretation. The problem with full-to-empty options is that you are paying for a full tank of fuel but if you only use a small amount you could be paying over the odds for your hire. Some companies charge a fuel deposit when you pick up your car and when you return it with the correct amount of fuel, your fuel deposit is refunded. Always fill up to the required amount of fuel before you return your rental car. If the car hire company have to fill it, you will more than likely pay much more than had you done it yourself - and try and find a service station away from the airport as fuel prices could be lower.
6 - Opt for Off Airport Hire
Many people choose a rental company who are based at the airport for ease - especially when they have a large amount of luggage - and so they can get away more quickly. However these days many of the off-airport suppliers operate a free courtesy bus which runs regularly with pick up stops right outside the airport. If you can cope with a just a few extra minutes to pick up your hire car then you are likely to find that off airport rental companies are cheaper. They are able to keep their costs down as they are not paying the charges for being at the airport. These cost savings are then frequently passed on in the form of cheaper car hire deals.
7 - Save on the Extras
There are several ways of saving on the 'extras'. Adding a satnav, a child seat or additional drivers to your package can bump up the cost quite considerably. A map app downloaded on your phone can work well in place of a sat nav and you can also save maps from the app if you wish. Consider taking your own child car seats. Many airlines will allow you to take them. easyJet for example allow 2 items for every child (on top of the standard cabin bag allowance) which can include a pushchair and a car seat. And it may seem a strange tip but always compare car hire packages that offer a free additional driver alongside those that don't. Sometimes what may seem like a great offer actually works out more expensive. A car hire with a high base price with a free additional driver could cost more than a cheaper car hire deal where you have to pay for the additional driver on top.
Whatever your car hire or car hire insurance needs our friendly customer service team is on hand to help. Call us on 0118 321 8197.