Sally Wilson
Sally is a key member of the MoneyMaxim editorial team. She is a frequent hire-car user and often goes on holiday with her family. With an interest in getting great value for money, Sally shares her hints and tips for travelling and insurance.
4 February 2020
Ski travel Insurance - Our guide to what is included in ski insurance
Ski insurance tips for your next holiday on the slopes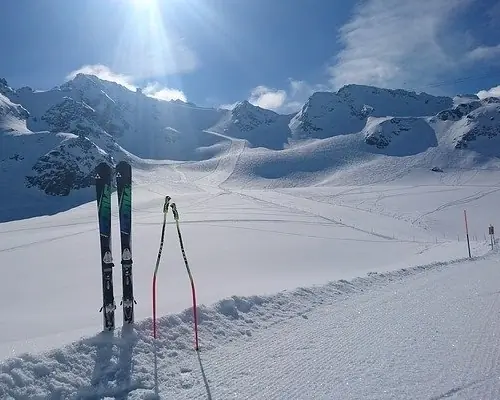 Will your travel insurance cover your skiing holiday?
Most standard travel insurance policies will not automatically cover a winter holiday which includes skiing or snowboarding. Accidents are far more likely when you are taking part in wintersports than when you are lying on a beach.
Ski injuries can be very serious and involve longer stays in hospital. Combine this with the remote nature of ski resorts and medical bills can mount up. If you are not covered for skiing on your travel insurance then you will not be able to claim for these costs.
Wintersports cover is usually an optional extension to travel insurance policies.
If you already hold an annual travel insurance policy you may be able to add this extension for an additional fee. Otherwise compare skiing holiday insurance policies to find the best policy for your needs.
What can be included in ski travel insurance?
Piste Closure - pistes can be closed due to bad weather or other unforeseen circumstances. Some policies will only pay out if a number of the local slopes are not accessible.
Ski pack cover - if you have to cut short your holiday, will the policy cover any pre-booked lessons, ski passes or equipment hire?
Off-piste skiing - cover for skiing 'off-piste' may be included but check the definition within your policy document. It is unlikely to mean you can ski anywhere. Often you must stay within the resort or be accompanied by a guide.
Medical evacuation - many accidents happen in fairly inaccessible areas which can involve being taken off the mountainside by helicopter.
Lost or Damaged Equipment - you can often claim for damage to hired equipment whilst in use. Equipment left unattended outside a mountain lodge is unlikely to be covered!
What's not covered by ski holiday insurance?
There are a few areas where you are likely to find your insurance is invalid.
Racing - The vast majority of wintersports travel insurance will exclude cover for any type of racing. Speed and risk-taking is not popular with insurers!
Skiing while under the influence - Keep the après-ski to just that - after you have finished skiing for the day.
Ignoring resort guidelines - if your resort tells you that it is not safe to use a slope then you are best to follow their advice.
Don't forget the basic travel insurance features
Even though you are looking for travel insurance that will specifically cover your skiing or other winter sports, the policy still needs to cover you for your other travel needs. These features include adequate baggage cover. If you are taking skis with you, check that these are included.
To benefit from cancellation cover should you be taken ill before you go, you need to take out any travel insurance as soon as you have booked your holiday.
If you have any extra considerations such as a pre-existing medical illness there are specialist insurance policies available.