Sally Wilson
Sally is a key member of the MoneyMaxim editorial team. She is a frequent hire-car user and often goes on holiday with her family. With an interest in getting great value for money, Sally shares her hints and tips for travelling and insurance.
19 September 2017
Protect yourself against the theft of your gadgets at university
Students are hot targets for thieves as studies reveal one in three are victims of crime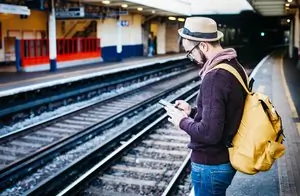 Compare Gadget Insurance with Moneymaxim
If you are heading off to university this month ensure you compare gadget insurance to cover your valuable possessions.
Unfortunately students are more vulnerable to theft than many. This may be due to living in shared accommodation, moving to a larger city or perhaps not being aware of the dangers. Some areas suffer more than others. London has the highest crime rate with other cities such as Birmingham, Manchester and Leeds not far behind. But wherever you are off to this year gadget insurance means that, if you are the victim of theft, you will at least not be out of pocket.
Most students will take a minimum of 3 gadgets with them to university whether that be a mobile or smart phone, a laptop, tablet or computer. Many of these will also be taken out of the student accommodation so making sure they are covered away from the home is extremely important. They are very valuable - the new iPhone 8 which launches on the 22nd September will cost £699 for the cheapest version - and very easy for thieves to spot in a library or bar!
Mobile devices are excellent for student life. Tablets and laptops mean revision notes and emails are at your fingertips and you can stay connected with friends through social media. These days there are also a wealth of apps that provide all kinds of help to students - from cooking to getting around in a new city. Check out our article to find out more.
"Students are unfortunately often seen as an easy target by would-be thieves and these figures highlight just how many students are victims of crime during term time," said Helen Bierton, head of Santander Current Accounts.
She goes on to say, "Students should ensure they take precautions to protect themselves and their possessions from crime, and they should ensure their possessions are covered by an appropriate insurance policy so that if they are unlucky enough to become a victim of theft they can make a claim."
Bicycles are also common targets for thieves. These items are not always covered automatically by your student contents insurance but can often be added as an option. The same applies to items such as sports equipment and musical instruments.
If you are starting a new term at university this autumn it is highly recommended to compare gadget insurance to protect your belongings while you are away from home.
Compare Gadget Insurance with Moneymaxim